Honoring those who 

served

.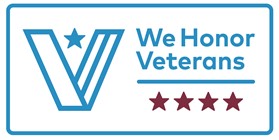 Hospice of the Valley is proud to provide compassionate, quality care to veterans in our community. We have a strong commitment to honoring our veteran patients in all branches of service for the sacrifices they made to preserve the freedoms we all cherish. We strive to meet their unique needs, including help with PTSD and navigating their medical benefits.

We are a proud partner of the nationally recognized We Honor Veterans Program which acknowledges hospices that provide excellent care to veterans and support their families at end of life.
Our Saluting Our Veterans program bestows special recognition to veteran patients and their families with tribute visits that provide one final opportunity to reminisce and share memories. The program includes:
A visit from a volunteer who also is a veteran.

A special lapel pin honoring the patient's military service.

A gift of a flag to the patient's family.

Participation in community events recognizing veterans.

Support from staff trained in issues that could emerge at end-of-life, such as post-traumatic stress syndrome.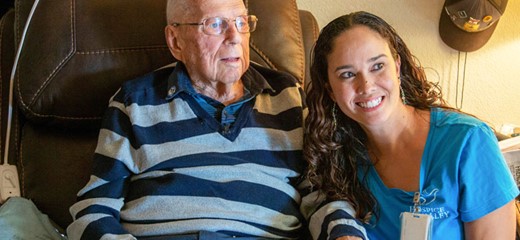 Veteran Hospice Care
Hospice of the Valley is honored to assist veteran patients and families with a variety of supportive services. Our social workers and community liaisons can can help with questions about these topics:
Veterans Hospice Care
Veterans Hospice Benefit
Veterans Administration Hospice Care
End-of-life issues for veterans
Veterans Home Health Care
Veterans Nursing Home
Veterans affairs medical center
Veteran health care
Veterans nursing homes near you
Veterans benefits for assisted living
Veteran health benefits
Long-term care for veterans
Salutes
Watch this video about our Salutes program, honoring military veterans who are patients.
We are grateful for the opportunity to honor veterans at this meaningful time of their lives. As a partner in the national We Honor Veterans Program, we help create awareness and a better understanding of what our veterans have endured. We invite you to watch these impactful videos.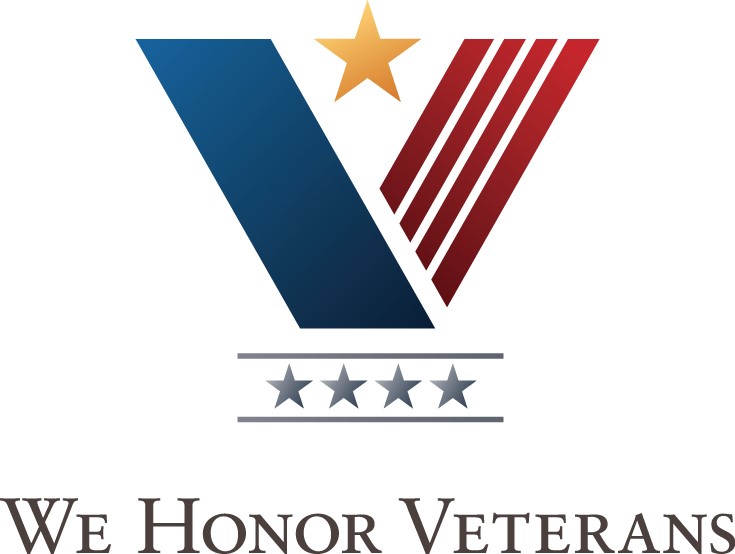 Inspiring patients honored for their service
Honoring a 3-War Veteran
Robert Wright, 90, was honored with a Salutes presentation at La Loma Care Center in Litchfield Park. Wright's military service spanned more than 20 years and three wars. He was a Merchant Marine, then joined the U.S. Army in 1949, becoming a Green Beret at age 36. Derek Hayes, retired U.S. Marine master gunnery sergeant and an HOV Salutes volunteer, thanked Wright for his service.
WWII vet gets medals back
Claude Zenkner survived a harrowing battle at sea when he was a tail gunner with the Navy's Dauntless Dive Bombers during WWII. Somehow his medals were accidentally lost. HOV Salutes liaison Tom Fenner was determined to find a way to replace them.  He moved heaven and earth to make that happen and was thrilled when the finally arrived.  A tearful Zenker was deeply moved. "I was amazed he was able to get them!" he said.
Couple on hospice honored
Carl and Jennie Piccarreta's lives were linked from the very beginning. Born in Rochester, NY, they lived a few houses apart. They both served in the military during WWII. After the war they married and raised a family. In their 90s, they both are being cared for by Hospice of the Valley. Salutes volunteer Jimmy Vercellino, a Marine veteran, visited the couple and presented each with lapel flag pins. "Without your bravery, this country would not know the freedoms we experience today," he said.
Heroism on the High Seas
Dec. 26, 2019, marked the 50th anniversary of the deadliest sea disaster of the Vietnam War. Charlie Wilson, 87, husband and caregiver of Hospice of the Valley patient Mary Wilson, was the captain of Merchant Marine vessel SS Badger State. The ship was bound for Vietnam in late 1969 when its cargo of bombs tragically detonated.
WWII Hero becomes Mesa Icon
Badly wounded flying on this 11th bombing mission during World War II, Wayne Pomeroy received both Purple Heart and Silver Star medals. The Air Force veteran served on the City Council and as mayor of Mesa, Arizona, from 1966 to 1980.
VIETNAM WAR VETERAN GETS HIS DYING WISH
Staff Sgt. Ken "Stoney" Jones served three tours of duty in Vietnam with the Army. He also served as a state trooper in Pennsylvania and was a Maricopa County sheriff's deputy before retiring from law enforcement.