Dementia caregivers may gain valuable insight from our educational videos which demonstrate how a personalized approach can make life easier at every stage of dementia.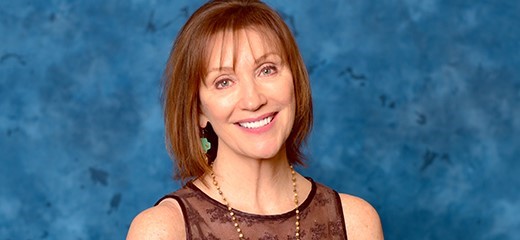 EDUCATIONAL VIDEOS FOR DEMENTIA PROFESSIONALS AND CARE PARTNERS
Our Dementia Programs are directed by Maribeth Gallagher, a psychiatric nurse practitioner with a doctoral degree in nursing practice who has won national and international awards.
Maribeth is a featured speaker at professional conferences and a Fellow in the American Academy of Nursing. She's also been a family caregiver herself.
Learn more about living well with dementia from her presentations on topics including: meaningful engagement, music therapy benefits, understanding caregiver grief and much more.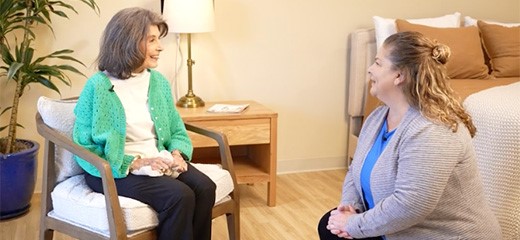 WATCH REAL-LIFE SCENARIOS FOR CAREGIVERS
Dementia causes profound brain changes that make it more difficult for people to communicate with others or understand the world around them.
As the disease progresses, function diminishes, and care partners are often frustrated that what was achievable yesterday, is no longer possible today. A personalized approach can make a huge difference in quality of life for both the person with dementia and care partners.
Learn how to overcome common challenges by viewing these helpful videos.