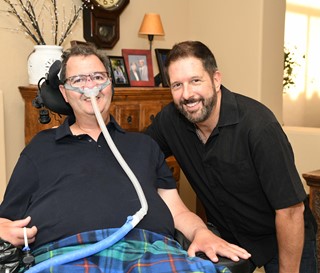 Tender Loving

Care
Our volunteers provide an extra layer of compassion—supporting patients who may be lonely and helping family members who are often emotionally and physically overwhelmed.
Respite Care
One of the biggest gifts we can give to a caregiver is comforting support—so they can take good care of themselves. Volunteers provide in-home respite care ensuring that the patient is not alone while the caregiver takes a much needed break. Specialized training is offered to volunteers so they are well prepared.
Socialization
Volunteers help patients find enjoyment through meaningful activities. Many patients enjoy going to lunch or getting out to see a movie. Others love the opportunity to reminisce, read, listen to music and play games. 
Transportation & Errands
Our patients and families often appreciate assistance with transportation to appointments, church, or even a social event. Volunteers may also be needed to run errands at the grocery store or the post office.
Volunteer Training
Those who wish to support patients and caregivers complete an extended orientation—a total of 16 hours of training over two days. Orientation classes are held monthly. Applications must be submitted in advance. Call (602) 636-6336 or email us for more information.