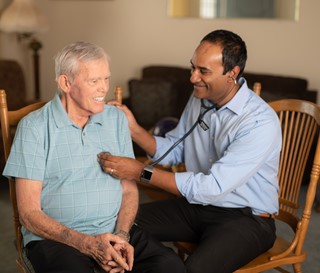 Supporting you at
home.
Supportive care is for patients with serious advanced illness who are not on hospice. Our team of medical professionals collaborates with your physician to provide services in the comfort of home. It is also referred to as "palliative care." We explain medications and disease progression, coordinate care with specialists, refer to community resources and assist with medical directives. We also provide supportive/palliative care to patients who need help transitioning home after a stay in the hospital. And our Supportive Care for Dementia program cares for people living with all stages and all types of the disease, while providing support to their caregivers. Our goal is to help you achieve the best quality of life possible.
Working with your doctor, our teams create a personalized care plan that meets your unique needs. A nurse is available 24/7/365 at at (602) 530-6900 to help with urgent issues. We provide a safety net for the community—bridging gaps in care and helping families navigate complex healthcare options. We partner with many insurance companies to provide critical support during crises that may help patients avoid being hospitalized. Patients may also pay privately for in-home supportive care.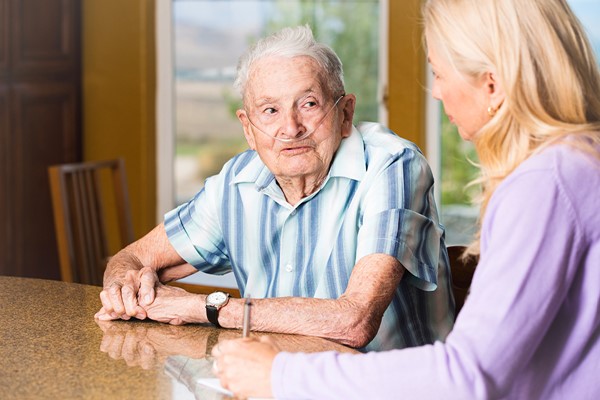 Our Pulmonary Resource Program offers specialized care for those with breathing difficulties by creating an individualized treatment plan to meet the medical and emotional needs of patients and their caregivers.
These innovative and compassionate supportive care programs have won national recognition from the American Hospital Association, which honored Hospice of the Valley with the prestigious Circle of Life Award. Learn more here.
Our supportive care programs