Dementia Care and Education Campus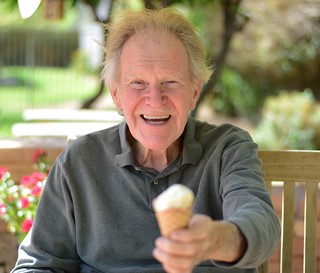 Living
well
with dementia 
Hospice of the Valley's innovative Dementia Care and Education Campus cares for people living with all types and all stages of dementia. We provide education and support from the time of diagnosis through the hospice journey. Located in central Phoenix at 44th Street and Indianola Avenue, this vital community resource provides full-spectrum care to patients and compassionate support to family members.
Health professionals, students and caregivers come together at the Community Education Center to learn best practices and gain inspiration to pursue careers in dementia care. A unique Memory Café provides engagement for people living with dementia, as their family members learn to navigate challenges and share experiences in support groups. At the Adult Day Club, members socialize and enjoy personalized recreation like art, dance and music. An adjacent Child Center provides intergenerational enrichment and stimulating activities for preschoolers. A dementia Hospice Inpatient Home provides 24/7 short-term care to manage acute symptoms. A small Assisted Living Center and an artfully designed sensory garden and courtyard complete the Campus grounds, which has a lovely view of Camelback Mountain.
Take a tour of our Dementia Care & Education Campus
Our comprehensive, multi-purpose dementia campus will support patients, their caregivers, healthcare providers, students, volunteers, neighbors and the community. As one of the top ten states with elderly populations, Arizona's fourth leading cause of death is Alzheimer's and other dementias. By 2025, more than 200,000 Arizonans will have Alzheimer's —increasing by more than half from today.

As the incidence of dementia grows, so does the need for expanded services to care for patients at all stages of the condition and to help stressed family caregivers. This Campus is a natural extension of Hospice of the Valley's internationally recognized educational and professional development programs focused on enhancing quality of life for those living with dementia and providing training to help our whole community live well with dementia.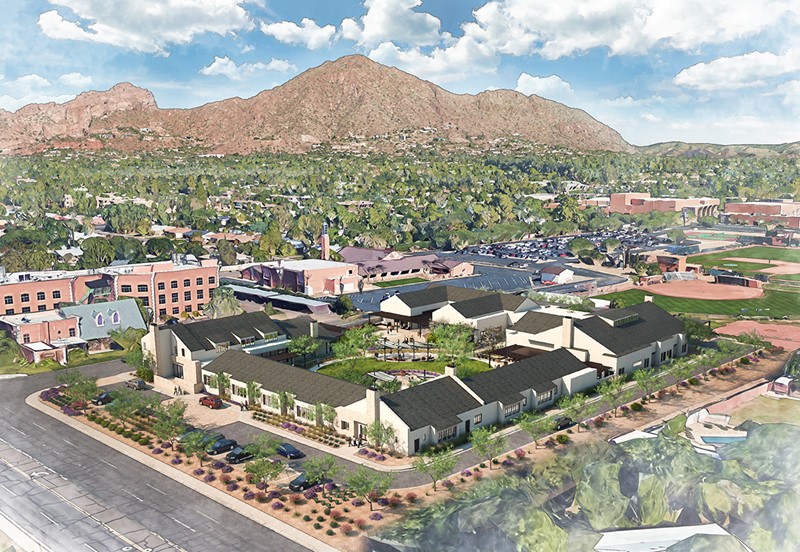 Our campus helps families meet the challenges of living with dementia by addressing all aspects of dementia care and education.
The Adult Day Club engages people living with dementia in stimulating and joyful activity. Members also enjoy intergenerational activities with youngsters in the adjacent Child Center.
The Child Center operated by Prince of Peace Preschool for 2 to 5-year olds provides a rich environment of art, water play, science, music, games and outdoor play on the natural playground in the campus courtyard.
Our Education Center has a conference room that accommodates up to 100 guests, plus a café for community and campus visitors. There is also a model patient room to teach caregiver skills.
The 10-bed dementia Hospice Inpatient Home serves people with advanced disease who are receiving hospice care.
The 12-bed Assisted Living Home is for people with mild and moderate dementia, who may or may not be on hospice.
Please call or email if you would like to visit the campus, located at 3811 N. 44th St. in Phoenix.
call (602) 767-8300
email DementiaCampus@hov.org.
You may also visit our Dementia Care and Education Campus website