We care about

you.
Our people are what make Hospice of the Valley truly special—our staff, volunteer board of directors, volunteers, donors and supporters—and of course, the patients and families we are honored to serve. Our teams of compassionate caregivers are dedicated to easing this difficult journey.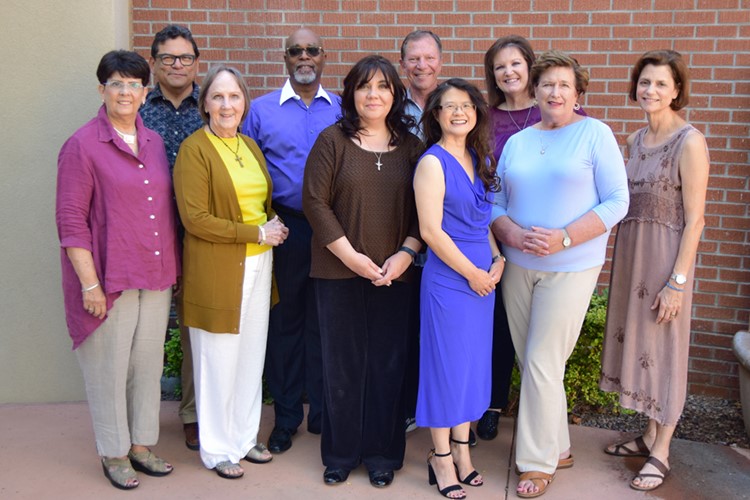 Our People Make Us Special
Our Volunteers
Our 2,300 volunteers contributed 195,000 hours of service last year. They are valued members of the hospice team, caring for patients and families and providing other services.
Our Donors
More than $11 million in donations last year, from philanthropic individuals and charities, businesses that fundraise and give; and everyone who shops at any of our four thrift stores.
Hear from two of our families
"You all were instrumental with my grandfather Albert Bengoechea at Desert Flower, and I wanted to say thank you. What you did for him is indescribable and above and beyond. The fact that members of his team called my mother after his passing, cried with her, and told her how much they all loved him was amazing. He loved the people who came to see him, and it was clear that they loved him too. You gave us all peace of mind with your standard of care, and your loving, giving nature. I cannot say thank you enough. You are all amazing, and I hope you know that."
--Petria Schreiber
"You guys are wonderful!! Everyone of you from Hospice of the Valley that helped out with Nunzio's care was absolutely amazing... every one of you radiated professionalism, compassion, competence. I just don't know what Alexxis and I would have done without your help and assistance. The love you showed to people you didn't even know, the extra effort you gave, the phone calls you made, the follow-up-- I just can't say enough. Thank you, thank you, thank you, thank you and thank you. You are the A-Team..."A" stands for Angel(s)."

–James Pate and Alexxis Lombardo, Phoenix, AZ