Furry friends bring

smiles

.
You and your best friend can become part of our Pet Connections program. Join our menagerie of dogs, cats, rabbits and miniature horses!
A great therapy animal is friendly, confident, calm and likes visiting people. Dogs should be controllable on a leash, welcoming to strangers, non-aggressive with other dogs and have basic obedience skills. All pet teams must be evaluated and registered with a national pet therapy organization. We can assist you in navigating the registration process. Teams also are required to complete a comprehensive training program.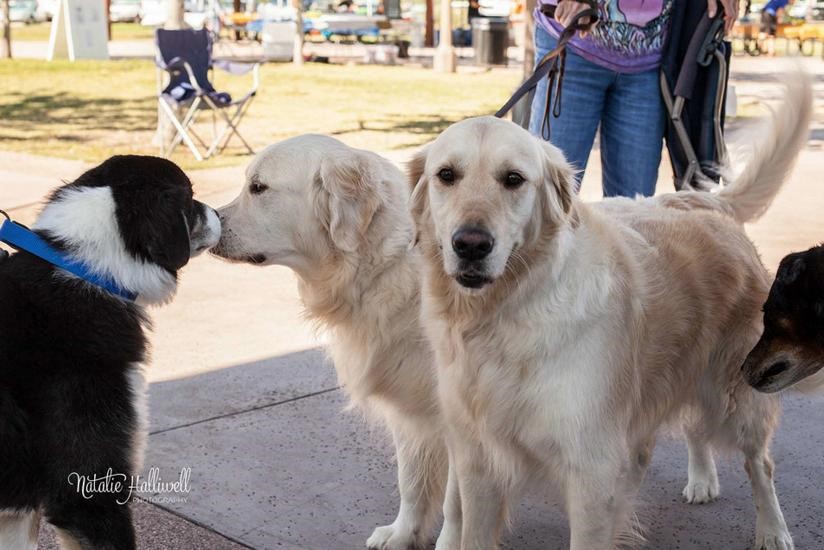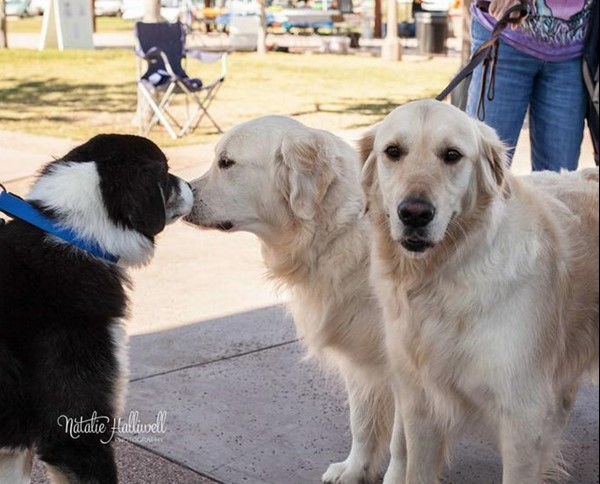 Pet therapy teams typically visit with patients from one to two hours per week in many different settings: skilled nursing and assisted living facilities, group homes, patients' private homes, and inpatient hospice homes.
We have 120 Pet Connections Teams! To find out more, call (602) 636-6336.
Meet some of our therapists
Roger
My Breed:
Domestic Short Hair
My Human Partner:
Tracy Howell

I've been an HOV Volunteer since:
2016
My interests, hobbies and talents:
When I am not working for Hospice of the Valley, I enjoy hanging out at home with my cat brothers, watching TV, connecting with other gray and white cats on Instagram, and going around town with my human Mom on her errands. I like to walk on my leash and my big dream is to be able to hunt a bird! So far I have only caught bugs. I would say my biggest talent is making people's day. Many times people say encountering me is the best part of their day and I really love that. Some of my other talents are doing tricks (like "high five") and getting into trouble but acting like I am up to nothing. I also happen to think I'm a dog and am happy to hang out with as many dogs as you'd like.
My work at HOV:
My human Mom and I visit patients all over for Hospice of the Valley. I like going places in the car and meeting new people so this is great for me! The best part is being the center of attention and making people smile. People can get so excited to see a cat since therapy cats are not as common as therapy dogs. We have heard several times that patients who don't talk much in general talk to us. I like to think that the excitement of having me around gives them that extra push and I like that.
Daphne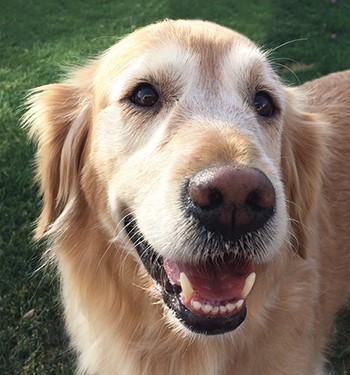 My Breed:
Golden Retriever
My Human Partner:
Denise Lockhart
I've been an HOV Volunteer since:
April 2015
My interests, hobbies and talents:
I've been with my human mom since I was a tiny pup. I am now 7 years old. My greatest talent is sharing my love with all the people I meet. I am so grateful to bring joy to others. I also enjoy going on trips around Arizona—not the driving part, but getting there and running and playing outdoors. I love to swim, too!
My work at HOV:
My mom and I visit the Lund Home on Fridays, sharing as much love and warmth as possible. Going to visit patients, their families and the staff makes me feel that we are doing what we were meant to do. If we can bring a smile, we're happy to brighten someone's day. I am grateful to be able to volunteer for Hospice of the Valley.
Support Group
Pets are part of our families. Losing their constant companionship and unconditional love can be devastating. Hospice of the Valley hosts a Pet Loss Support Group for those grieving the loss of their beloved companion.