Furry friends bring

smiles

.
You and your best friend can become part of our Pet Connections program. Join our menagerie of dogs, cats, rabbits and miniature horses!
A great therapy animal is friendly, confident, calm and likes visiting people. Dogs should be controllable on a leash, welcoming to strangers, non-aggressive with other dogs and have basic obedience skills. All pet teams must be evaluated and registered with a national pet therapy organization. We can assist you in navigating the registration process. Teams also are required to complete a comprehensive training program.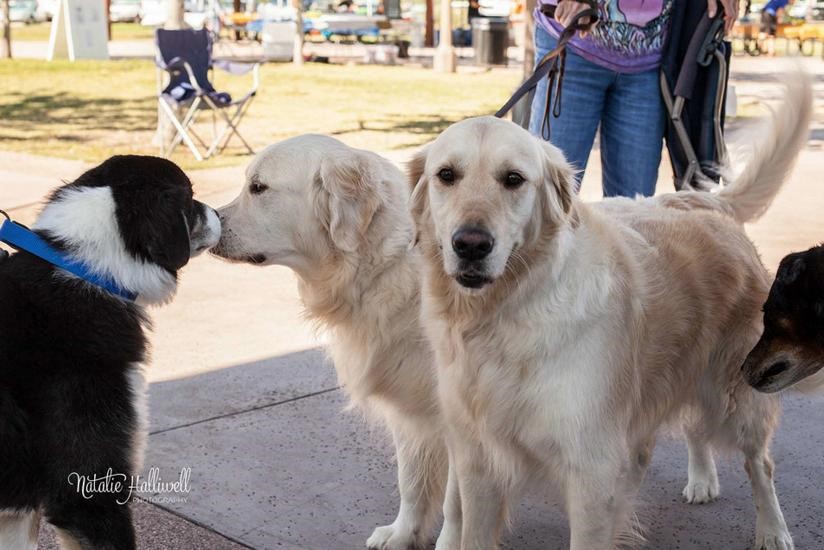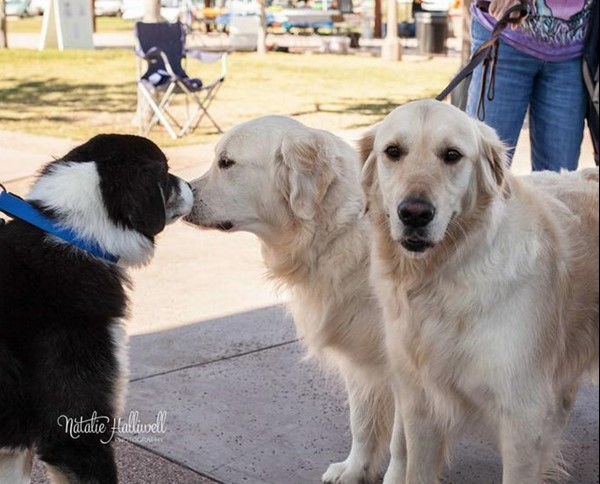 Pet therapy teams typically visit with patients from one to two hours per week in many different settings: skilled nursing and assisted living facilities, group homes, patients' private homes, and inpatient hospice homes.
We have 90 Pet Connections Teams! To find out more, call (602) 636-6336.
Meet some of our therapists
Ty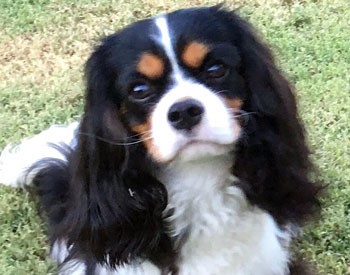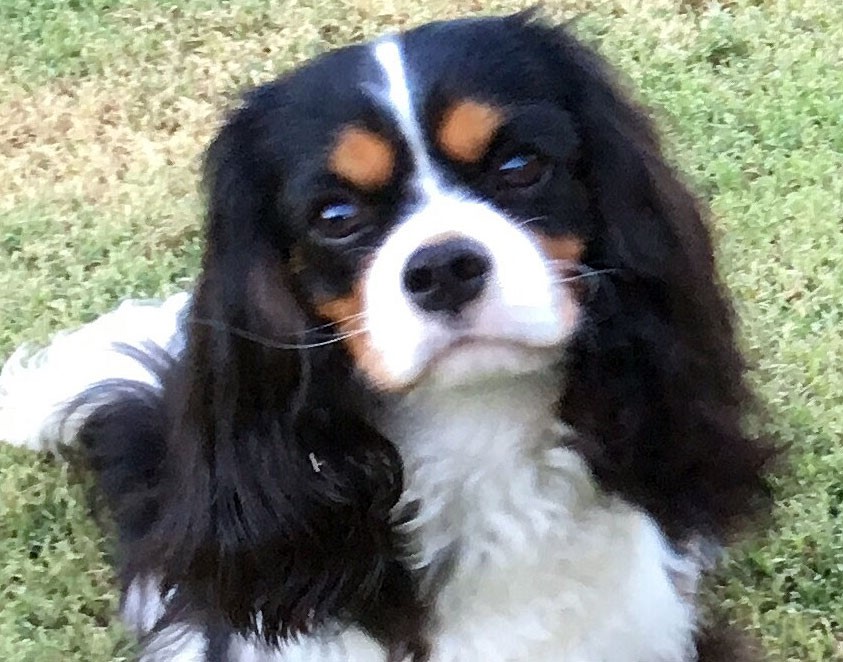 Breed:
Cavalier King Charles Spaniel
My Human Partner:
Jane Conrow
I've been an HOV Volunteer since:
2017
My interests, hobbies & talents:
Besides food, I love learning new tricks and competing in obedience trials. Of course there's nothing I like better than our daily sessions when I get to practice retrieving, running through tunnels and jumping over the different obedience obstacles. My owner calls it training.  I call it fun! Besides if I'm good, I just might earn a cookie.
My work at HOV:
Being a Cavalier, I am naturally very people oriented and rarely encounter a lap I don't like or a person that wouldn't do with a good doggie cuddle.  So doing pet therapy for Hospice of the Valley is right up my alley. My owner and I get to meet so many wonderful people when we visit:  patients, their family and friends, and facility staff. And there's nothing better than to see someone smile, when s/he sees me. It never gets boring or old.  Finally just between you and me, my owner is kind of shy. Consequently, I'm able to break the ice for her and make it easier for her to converse with new people.
Frodo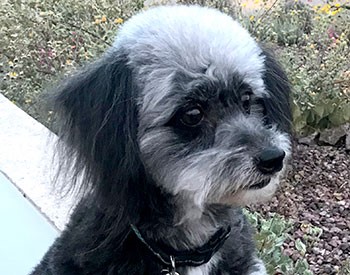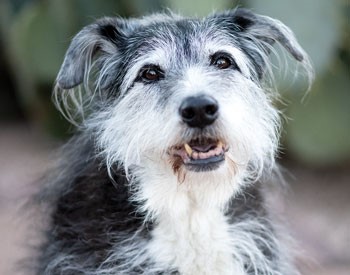 Breed:
Italian Greyhound Poodle
My Human Partner:
Lisa Sanders
I've been an HOV Volunteer since:
2018
My interests, hobbies & talents:
I love getting attention from people. I like to play with toys, cuddle with my mom and even dance. Yes, I dance AND give high fives. I will do anything for a treat. I can also jump high when I want to. One more thing I can do is dog yoga… if you go on your "all fours" (aka tabletop) I will jump on your back- it's fun for me and my yogi partner!
My work at HOV:
I am so lucky that my mom adopted me when my first family moved. I have a great life and love working for HOV and visiting people. I like making people smile and laugh. They all say I look like a raccoon. I take turns with my canine sister in going out with mom on HOV visits. My sister gets to see the patients who want a super mellow dog on their lap but if they prefer a more active guy with personality plus, I'm the boy for them.
Support Group
Pets are part of our families. Losing their constant companionship and unconditional love can be devastating. Hospice of the Valley hosts a Pet Loss Support Group for those grieving the loss of their beloved companion.