Furry friends bring

smiles

.
You and your best friend can become part of our Pet Connections program. Join our menagerie of dogs, cats, rabbits and miniature horses!
A great therapy animal is friendly, confident, calm and likes visiting people. Dogs should be controllable on a leash, welcoming to strangers, non-aggressive with other dogs and have basic obedience skills. All pet teams must be evaluated and registered with a national pet therapy organization. We can assist you in navigating the registration process. Teams also are required to complete a comprehensive training program.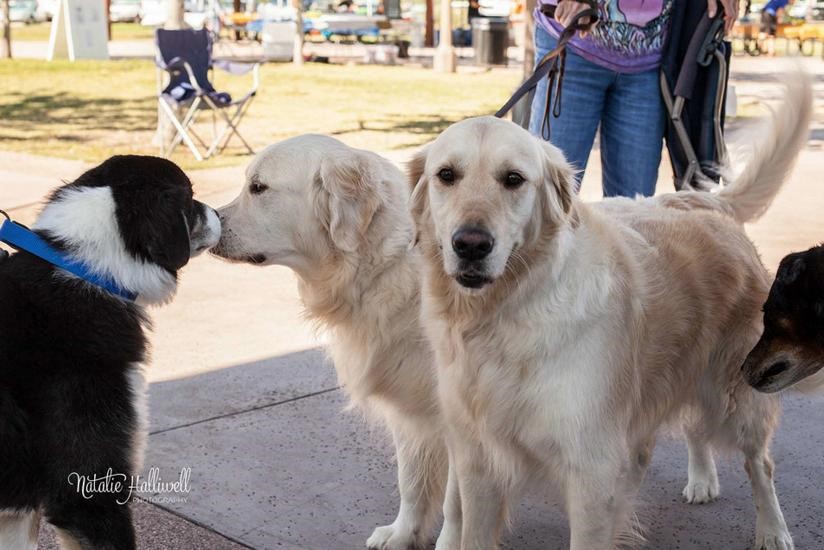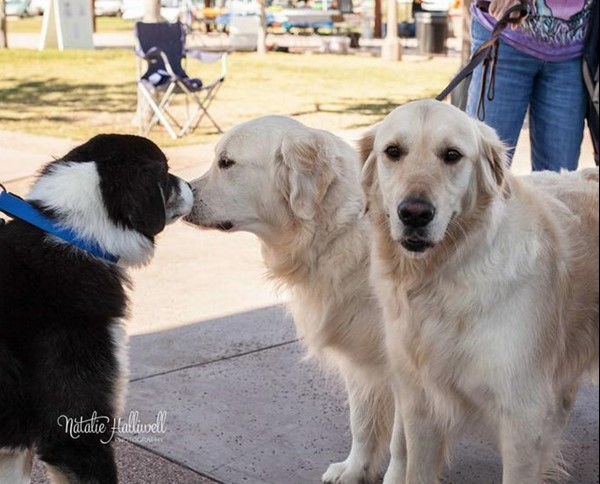 Pet therapy teams typically visit with patients from one to two hours per week in many different settings: skilled nursing and assisted living facilities, group homes, patients' private homes, and inpatient hospice homes.
We have 120 Pet Connections Teams! To find out more, call (602) 636-6336.
Meet some of our therapists
Kennedy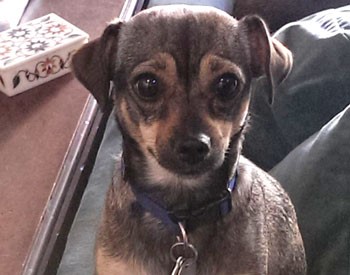 My Breed:
Mommy said I was custom-made at the pound, since I apparently have all kinds of dogs in me: min pin, beagle, dachshund and terrier. Who knows… but please, don't say I am a Chihuahua! I have a black stripe down my back, which amuses people. My eyes look very sad, but I'm really happy.
My Human Partner:
Elsa Rector
I've been an HOV Volunteer since:
2015
My interests, hobbies and talents:
I'm very interested in what goes on outside my home. Mommy has set up comfy places by the front windows so I can watch what she calls my television. My daddy calls me "The Inspector," since I love to sniff, especially on my walks by the nearby lake. It's so much fun to chase ducks into the water. Since I'm little, it makes me feel quite powerful.
People are always petting me, and sometimes they even hold me like a baby, which I just adore. I have a great talent for lying on my back so I can get a good belly rub. One lady used to hold me for a whole hour, during which I would blissfully sleep. This is why my nickname is "The Lump." My greatest talent is that I'm very gentle and let anyone pet me, even little children. They are the best because they squeal with joy.
My work at HOV:
My job at HOV is to make our clients happy when I visit them in their home or care facility. Since I'm little, I'm especially good for laps, and HOV can never have enough good lil'lap therapy dogs. Sometimes, I cuddle in bed with an elderly person who thinks I am a real baby. That always makes people so happy. 
When I go out to represent HOV, I sometimes give Mommy a hard time as she puts my HOV vest onto me. I roll over on my back, even though I would secretly like to wear it all the time. I'm not allowed…only when working. I want to "tell" people that I have a job with such a wonderful organization.
Primo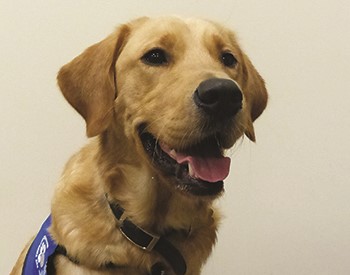 Breed:
Golden Retriever Mix
My Human Partner:
Evelyn Atchison
My interests, hobbies & talents:
I was born at Guide Dogs for the Blind in San Rafael, California, but I was "career changed" from that program and was adopted by my puppy raiser. Besides volunteering for HOV, I also volunteer at Sky Harbor Airport as a Navigator Buddie. I love to play hide-and-seek and my favorite sound is hearing ice falling into a glass from the ice maker! No matter where I am, I will come running for a piece of ice. I also really like playing tug with my mom and playing with my Jolly ball.
Why I enjoy our work at HOV:
I enjoy visiting patients and love that they are always so happy to see me. I sit up straight and put my head up and they will rub my neck, or just pat me on my head. I love being the center of attention and to put a smile on their faces. Our patients like to reminisce about the great dogs they have had throughout their lives. Visiting is a lot of work, though, so I always need to take a nap when I get home!
Support Group
Pets are part of our families. Losing their constant companionship and unconditional love can be devastating. Hospice of the Valley hosts a Pet Loss Support Group for those grieving the loss of their beloved companion.