Furry friends bring

smiles

.
You and your best friend can become part of our Pet Connections program. Join our menagerie of dogs, cats, rabbits and miniature horses!
A great therapy animal is friendly, confident, calm and likes visiting people. Dogs should be controllable on a leash, welcoming to strangers, non-aggressive with other dogs and have basic obedience skills. All pet teams must be evaluated and registered with a national pet therapy organization. We can assist you in navigating the registration process. Teams also are required to complete a comprehensive training program.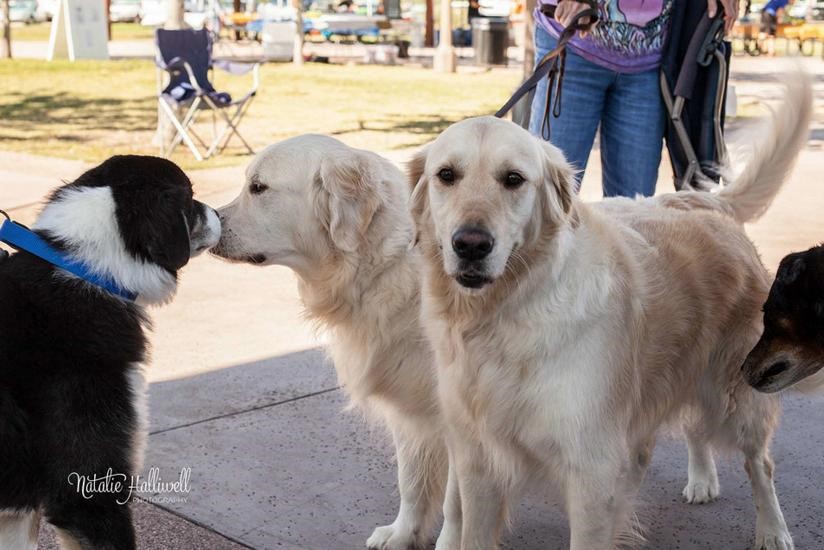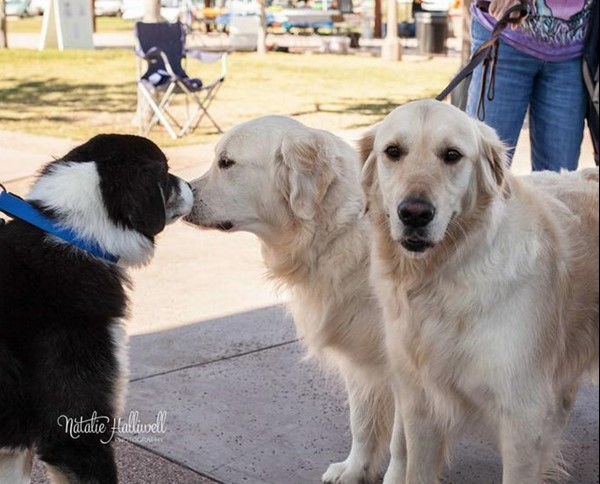 Pet therapy teams typically visit with patients from one to two hours per week in many different settings: skilled nursing and assisted living facilities, group homes, patients' private homes, and inpatient hospice homes.
We have 120 Pet Connections Teams! To find out more, call (602) 636-6336.
Meet some of our therapists
Katja
My Breed:
Borzoi (Russian wolfhound)
My Human Partner:
Elise Bartlett
I've been an HOV Volunteer since:
2018
My interests, hobbies and talents:
I love chasing my two Spanish greyhound canine sisters and showing off my speed and grace. When I was going through my puppy stage, I liked chewing hard back books and always picked the ones by Russian authors. Mom said I must have known they were my relatives!
My work at HOV:
I get so excited when my mom gets out my HOV vest because it means I get to go bring cheer to our patients! (And I get to do something special while my sisters have to stay home!) Despite my size and long nose, I'm really a gentle girl and know how to be delicate and sensitive with patients. I'm at my best when I get to know someone over a few visits. 
Murphy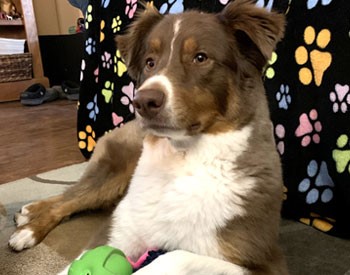 Breed:
Australian Shepherd
My Human Partner:
Dean McDonald
I've been an HOV Volunteer since:
2018
My interests, hobbies & talents:
I am a very happy and energetic boy that loves playing with my Aussie older brother, Harley. My other passions are eating bananas, racing around the backyard and enjoying a puppicino from Starbucks after my HOV visits.
My work at HOV:
On days that I go on visits, I start bugging my dad about an hour before we leave. I love visiting all of the assisted living facilities we're assigned to in Peoria. I know I get to see all of my buddies everywhere. There is no place I don't like to be petted, scratched or rubbed. When I visit, I sure want to love on everyone I see; it makes me smile when I see them as happy as I am. No matter how much time I spend with my HOV patients, I always make sure to save some love for the caregivers, family members and staff. If I'm lucky, my dad will even take me to meet new HOV volunteers and office staff.
Support Group
Pets are part of our families. Losing their constant companionship and unconditional love can be devastating. Hospice of the Valley hosts a Pet Loss Support Group for those grieving the loss of their beloved companion.