Furry friends bring

smiles

.
You and your best friend can become part of our Pet Connections program. Join our menagerie of dogs, cats, rabbits and miniature horses!
A great therapy animal is friendly, confident, calm and likes visiting people. Dogs should be controllable on a leash, welcoming to strangers, non-aggressive with other dogs and have basic obedience skills. All pet teams must be evaluated and registered with a national pet therapy organization. We can assist you in navigating the registration process. Teams also are required to complete a comprehensive training program.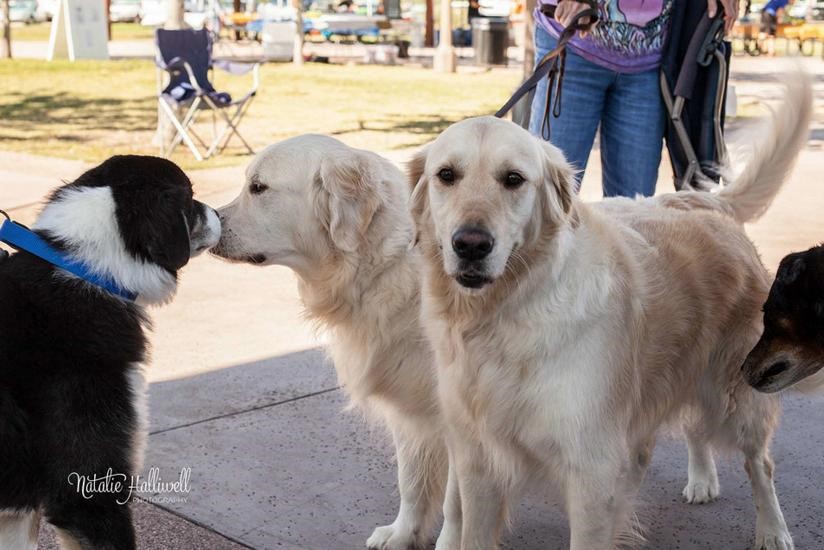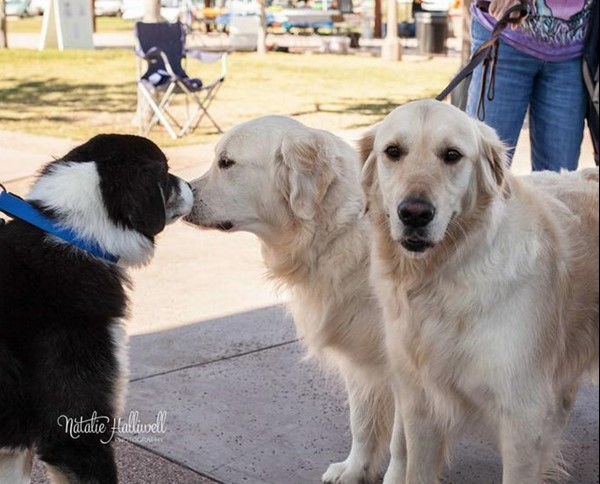 Pet therapy teams typically visit with patients from one to two hours per week in many different settings: skilled nursing and assisted living facilities, group homes, patients' private homes, and inpatient hospice homes.
We have 90 Pet Connections Teams! To find out more, call (602) 636-6336.
Meet some of our therapists
Honey Badger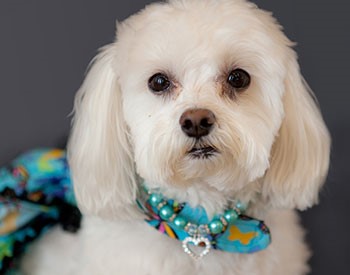 Breed:
Havanese
My Human Partner:
Debbie Kimmick
I've been an HOV Volunteer since:
2014
My interests, hobbies & talents:
My interest is getting dressed up. I have to use all four paws and my tail to count how many dresses I own. I even have several pearl and diamond necklaces. I love going to the mall with my mom and meeting everyone there (I know there are treats behind some counters). I love visiting the neighborhood dogs and remind them, I am the boss. I have 4 wild cats that live in my backyard that I like to play with. I am always with my mom and when she ignores me as she works, I am always next to her desk waiting for her to reach down to pet me.
My work at HOV:
I love visiting the HOV inpatient unit in Surprise. Every time I go I get to meet new people. I love snuggling in bed with HOV clients and letting them pet me. Kids will sit on the floor in front of the windows and play with me. Everyone must love me because they smile when I walk in. I also visit HOV clients and their families in their homes, and make them happy. I'm even one of the 2021 calendar girls with 11 of my other HOV pet friends.
Otis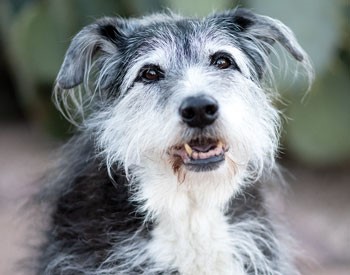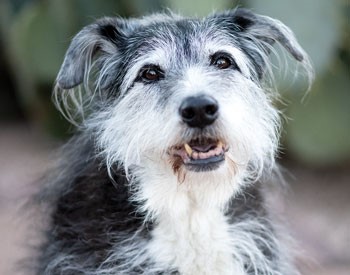 Breed:
Irish Wolfhound mix
My Human Partner:
Drew Eastmead
I've been an HOV Volunteer since:
2019
My interests, hobbies & talents:
I will readily plop on any persons' feet and visit anyone who will pet me. When I'm not working, I enjoy exploring yards, playing in dirt, eating turkey jerky (my favorite!), playing with my sisters and introducing myself to new dogs by vigorously wagging my tail.
My work at HOV:
Since I started with Hospice of the Valley, I have visited a number of patients and facilities throughout the valley. I bring smiles, comfort and relaxation to everyone I visit — including staff!
Support Group
Pets are part of our families. Losing their constant companionship and unconditional love can be devastating. Hospice of the Valley hosts a Pet Loss Support Group for those grieving the loss of their beloved companion.