Furry friends bring

smiles

.
You and your best friend can become part of our Pet Connections program. Join our menagerie of dogs, cats, rabbits and miniature horses!
A great therapy animal is friendly, confident, calm and likes visiting people. Dogs should be controllable on a leash, welcoming to strangers, non-aggressive with other dogs and have basic obedience skills. All pet teams must be evaluated and registered with a national pet therapy organization. We can assist you in navigating the registration process. Teams also are required to complete a comprehensive training program.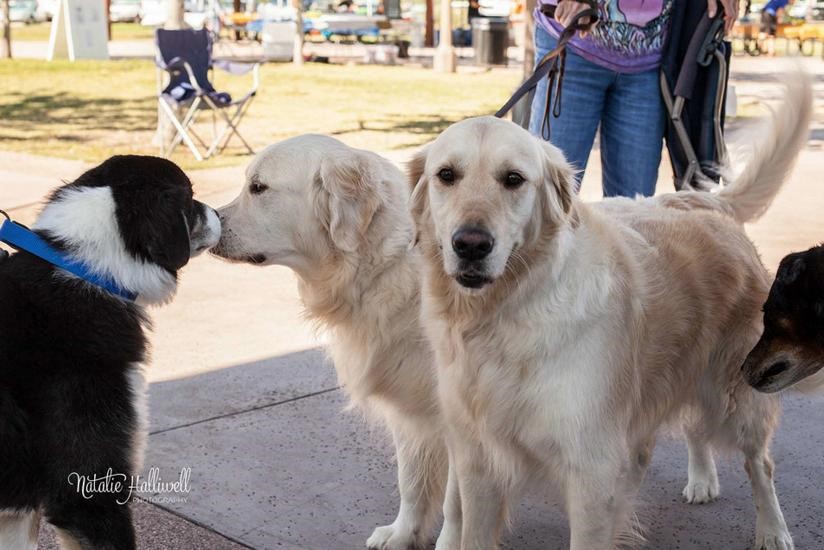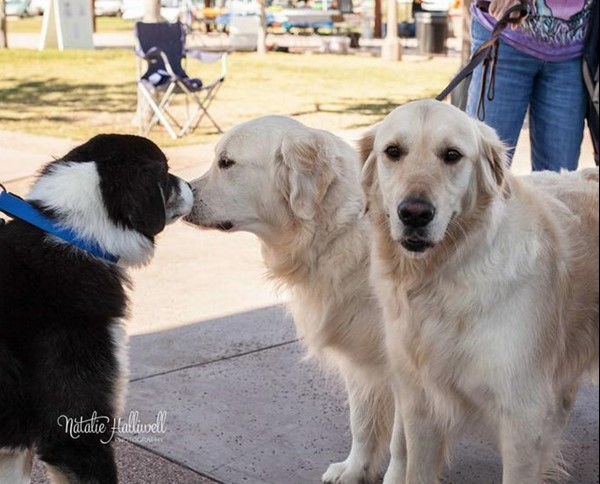 Pet therapy teams typically visit with patients from one to two hours per week in many different settings: skilled nursing and assisted living facilities, group homes, patients' private homes, and inpatient hospice homes.
We have 120 Pet Connections Teams! To find out more, call (602) 636-6336.
Meet some of our therapists
Shelby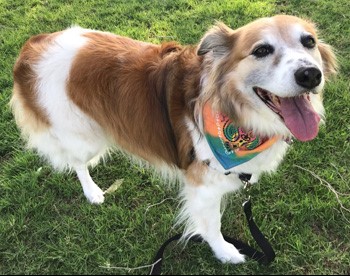 My Breed:
Australian Shepherd/Border Collie mix
My Human Partner:
Ardas Kaur Khalsa
I've been an HOV Volunteer since:
2018
My interests, hobbies and talents:
My passion is playing ball (any ball!) and jumping high to catch it. I also love to go for car rides, especially on day trips to the pine trees. When I get there, I especially love long walks and trail hikes in the mountains. I also love visits with friends.
My work at HOV:
I am so excited to be a therapy dog! I visit Hospice of the Valley clients in group homes and nursing facilities. I wait all week in anticipation for my "work" day. I love connecting with people and helping them feel good. Oh, and of course, I love to be petted and fussed over. People say I am intuitive, especially with my eye contact. That's a good thing, since I love all my human friends.
Maggie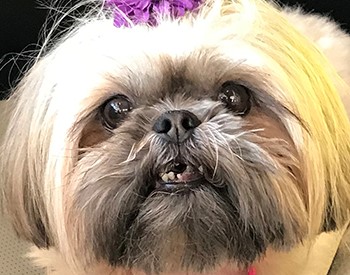 Breed:
Shih Tzu
My Human Partner:
Marlene Martinez
I've been an HOV Volunteer since:
July 2016
My interests, hobbies & talents:
My interests include going for an early morning walk with my mom, naps, treats and watching TV. My favorite TV show is "Property Brothers". My mom tells everyone my talents include being cute and cuddly. I also visit at Chandler Regional Medical Center and my talent there is knowing exactly which nurses have treats in their pockets or desk drawer just for me.
My work at HOV:
My specialty is visiting elderly people. They like sitting quietly and just petting me. We hear many interesting stories about the dogs they loved throughout their lifetime. My mom and I are always touched by how they remember special moments shared with their dog, even from many years ago. It makes us realize what an impact a little visit like ours can have on a patient's day. I also enjoy seeing the smiles on the wonderful HOV staff when we visit them because they are special too.
Support Group
Pets are part of our families. Losing their constant companionship and unconditional love can be devastating. Hospice of the Valley hosts a Pet Loss Support Group for those grieving the loss of their beloved companion.