HOV Pro-Am Golf Tournament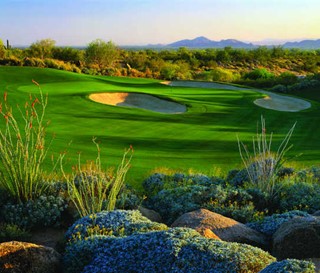 The 19th annual Cigna Pro-Am Golf Tournament benefits Hospice of the Valley.
The tournament format includes 24 PGA Southwest Section professionals and 24 amateur foursomes with team and individual competitions. The event includes a lunch and awards reception.
FORMAT
24 Amateur Foursomes
24 SWSPGA Professionals
1 best ball, Amateur's Net or Professional's Gross.
Modified scramble for amateurs with minimum three drives each.
HANDICAP
85% of your converted handicap. Participants must have valid USGA handicap index, verified by their home club or by sending a copy of their index card. Participants without handicaps will play to "0."
TEAM COMPETITION
Amateur Foursomes – Prizes awarded to the top three teams
Pros – Individual competition, top 15 PGA professionals will be awarded prize money ($10,000 purse)
Tournament Chair
Jay Hoselton: (602) 229-5945, jay.hoselton@gmail.com
Hospice of the Valley Staff
Kelly Reber: (602) 636-5314, kreber@hov.org
Judy Shannon: (602) 319-0695, jshannon@hov.org
Corporate Sponsorship $5,000
Banner with your company's logo displayed at the event
Hole signage with your company's name
One foursome
Recognized as a Corporate Sponsor on the boxed lunches
Hole Sponsorship $2,500
Hole signage with your company's name
One foursome
Recognized as a Hole Sponsor on the boxed lunches
Foursome $1,400
Limited number of foursomes available.