One Hospital Stay Is Enough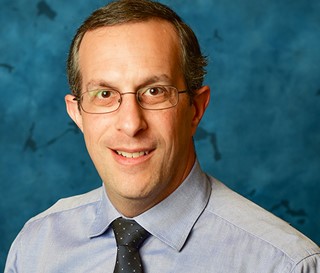 By Ned Stolzberg, MD
Executive Medical Director
Coming home after a hospital stay can be a bewildering experience. Beyond simply having to process the question of "what just happened?" patients are faced with an often confusing list of new medicines, instructions and follow-up tests. It's no wonder that the risk of being readmitted to the hospital within 30 days exceeds 20%.
Most patients prefer to spend as little time in the hospital as possible, and being re-admitted can be physically and emotionally draining. Unnecessary readmissions also put hospitals at risk of financial penalties as well as damaged reputations.
In recent years, the concept of "transitional care" has evolved to address these challenges and Hospice of the Valley has been at the forefront of developing programs to meet our community's need.
We have partnered with several local health systems to create a Transitional Care program for patients with chronic ailments who need extra support after a hospital stay. The program does not require that a patient be terminally ill, but it is able to draw upon the resources and expertise that Hospice of the Valley has developed over the course of 40 years. There is no charge to the patient.
Within 24 hours of discharge, patients identified by the hospital as candidates for the program receive a visit from a nurse experienced in home care. The visit focuses on both teaching (disease management, medications) and coordination (assessing resource needs, ensuring follow-up with the primary care physician). Two to three days later, a nurse practitioner visits to reinforce education, and perform a physical assessment to make sure no new problems are brewing and to share findings with the primary care doctor. Thereafter, for the next month, patients receive weekly follow-up either in person or by phone with a nurse and social worker. Patients are reassured that they are never alone, even in the middle of the night. Our 24/7 triage line for expert nursing advice and after hours visits is there as a "safety net" at any time.
Thus far, our Transitional Care program has achieved wonderful results. Fewer than 10% of enrolled patients have returned to the emergency room or been readmitted. Beyond this number, however, is the benefit to the many patients who have received help in navigating a complex system and taking back a measure of control over their ailments during vulnerable times in their lives. Through this and many other programs, Hospice of the Valley will further our mission to provide compassionate care to patients and families facing serious illness.