Library talk takes the fear out of hospice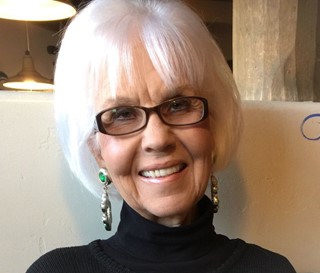 By Karen Schaffner
Coolidge Examiner staff writer
April 28, 2017
Although not everyone is comfortable talking about death, Patsy Pearce of Mesa doesn't mind; she can discuss it without any discomfort at all. She's a volunteer with Hospice of the Valley and will be in town to give a two-part talk. The first, "Hospice and Palliative Care," begins at 2 p.m. Thursday and the second, "Advance Care Planning," will be at 2 p.m. May 18 at the Coolidge Public Library, 160 W. Central Ave.
It turns out there's a lot of misinformation about hospice.
"Some people may think hospice is a place you go when you're getting close to death," she said. "Actually, hospice is a service provided wherever a person is or resides."
Anyone who is certified by a doctor to be within six months of death due to a life-limiting illness is eligible for hospice, no matter the age of the patient, which according to Pearce, is a Medicare stipulation.
"Of course, that's an estimate. You can't tell exactly," she said. However, once qualified for hospice, the services that can be provided are many. Basically, the purpose of hospice is to bring quality to the life that's left to both the dying person and the families of that person.
"The focus of hospice is on making the patient comfortable, not in curing them," she said. "Hospice cares about the entire person and their family or loved one."
Really, hospice is all about receiving comfort measures until death, not curative measures. One of the words you hear around hospice a lot is, "palliative." It means, "comfort care given to someone who has either a terminal illness or a chronic illness," Pearce said.
Each hospice is its own organization, and although not all hospices are, Hospice of the Valley is a non-profit organization which means they turn no one away regardless of a person's ability to pay or not pay. Hospice of the Valley doesn't have "executive compensations or shareholders to pay," Pearce said.
Among its services are doctors, a daily visit from a registered nurse, social workers who help with paperwork and medical directives, access to medical equipment, access to a dietitian, palliative care for dementia patients or patients who have a chronic condition but are not quite at the six-month qualifier, an outreach palliative care program, chaplains for spiritual care, volunteers for keeping company or to give a few hours respite to caregivers and nursing aids or assistants for hygiene help. Of course, there are also palliative care units with 24-hour staff. There are even services for the family after a person dies.
"After a person does pass away, we offer grief or bereavement counseling to the family for up to 13 months after the death of the person," Pearce said.
But who pays for these services? According to Pearce, insurance, Medicare and Medicaid all cover the costs.
Pearce said as a volunteer she has a lot of contact with people who are dying. Although it sounds like it could be sad, in fact, it is not.
"People think it's all doom and gloom and you're giving up on life," she said. "I like to deal directly with the patients and spend time with them. It's very rewarding and uplifting. We play games. Sometimes I read to them. What it is, we're trying to make their life better. Some people think, once you go on hospice, all hope is gone. That's not true."
Lanita Hidalgo, librarian at Coolidge Public Library, said this program is so important because it deals with issues we will all face at some time in our life.
"It's important for our community to recognize how much positivity and comfort hospice and palliative care can provide for loved ones with serious illnesses," she said. "These programs are helpful because they confront misconceptions about end of life care, a topic that is worrisome, but still necessary to understand. We hope those who attend have some fears alleviated and come out with knowledge they can apply in their own lives."
The services seem complex but can be summed up simply.
"We're not there to change the time element," Pearce said. "We're there to change the time that they have, the quality of the time that they have."