Gold Canyon resident Larry Bargren volunteers in community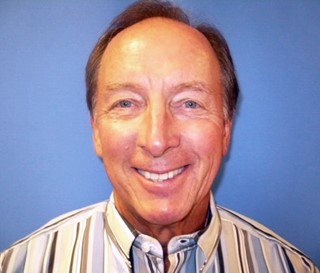 Apache Junction/Gold Canyon Independent
April 23, 2017
by Beverly Medlyn
Larry Bargren sees a growing need for community volunteers to step in as society becomes more mobile and families become more dispersed.
"During the latter seasons of life, often there is no family support," said the Gold Canyon resident. "You rely on organizations, neighbors and friends to provide it."
Mr. Bargren, a retired dentist, has volunteered two days a week over the past nine years for Hospice of the Valley, visiting patients and families in Apache Junction and Gold Canyon who need someone to listen, talk and lend support.
The not-for-profit agency is seeking more East Valley volunteers. An orientation session will be held in June at the agency's East Clinical Office, 2020 E. Woodside Ct., Gilbert. The classes run from 9 a.m. to 3:30 p.m. Fridays and Saturdays, June 16, 17, 23 and 24.
Advance application is required at hov.org/volunteer.
Hospice of the Valley provides end-of-life care, mainly for people at home. The agency also cares for people with serious and chronic illness not ready for hospice and for people at all stages of dementia.
"Sometimes people struggle with their level of communication," Mr. Bargren said. "If they realize someone is there just to listen, it opens up another level of connection and reduces their anxiety. And it gives the family caregiver a break. Sometimes caregivers are so tired, I encourage them to just go take a nap for a few hours."
Mr. Bargren suggests that community members attend the orientation classes to find out if hospice volunteering is right for them. "Just hearing the stories, the testimonies, will give insight. Then make a commitment."
Opportunities also are available for activities that don't involve patient care, including administrative duties, working at the White Dove Thrift Shoppe and sewing.
For more information, view hov.org or call 602-636-6336.
Editor's note: Beverly Medlyn is communications director at Hospice of the Valley.