AAHA! Draws Art Lovers to Fundraiser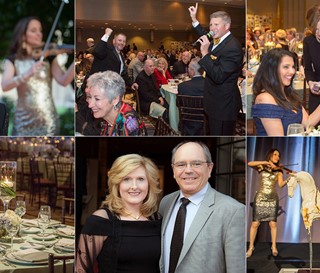 Top, left: Judi Glass. Top, middle: Auctioneer Bobby D. Top, right: Judy Shannon presents the raffle prize to Dr. Jay Patel and his wife, Palak. Bottom, left: The tables. Bottom, middle: Debbie Shumway, executive director, Hospice of the Valley, and her husband, Lynn Shumway. Bottom, right: Urban Electra
Hospice of the Valley's signature event nets $320K.
The Red Book
March 1, 2017
AAHA! An Auction of Heirlooms and Art netted $320,000 for Hospice of the Valley, with proceeds benefitting patients and families. It was a record-breaking amount raised in celebration of the not-for-profit agency's 40th anniversary, up from $300,000 last year.
The signature fundraising event, held Feb. 25 at the Arizona Biltmore, drew 440 people who bid on art, collectible pieces and one-of-a-kind experiences at silent and live auctions. Guests strolled the red carpet as dynamic string quartet Urban Electra set the mood for a night of "fun-raising," dining and dancing. Bobby D with Call to Auction stirred up excitement for the dazzling raffle prize — a diamond tennis bracelet.
Susan and Bill Levine were the honorary co-chairs. Susan served 23 years as executive director until her retirement in 2016. The major sponsor was Valley Toyota Dealers, along with a number of longtime and new sponsors.
The evening's "Fund-A-Need" was the Susan Levine Legacy Fund for Charity Care, which drew $111,000 in donations. The fund pays for the basics of caring for patients without Medicare or insurance and for the extras that bring added comfort to all patients. Last year the agency served 18,125 families in central Arizona.
Photos by Dave Siebert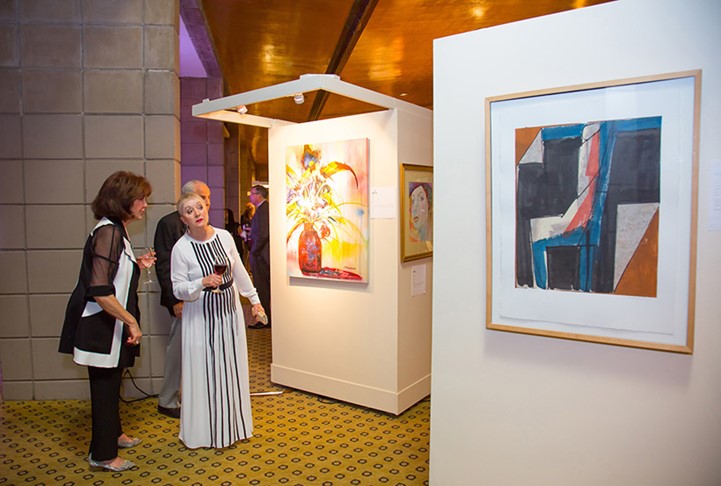 The silent auction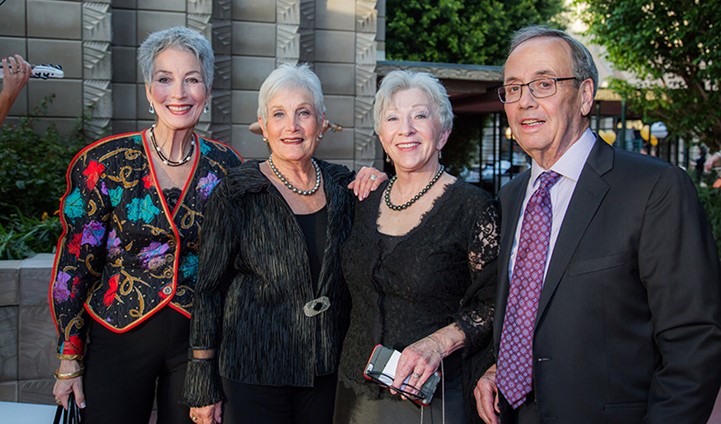 Freddie Lieberman, Carol Kern, and Joan and Mike Friedman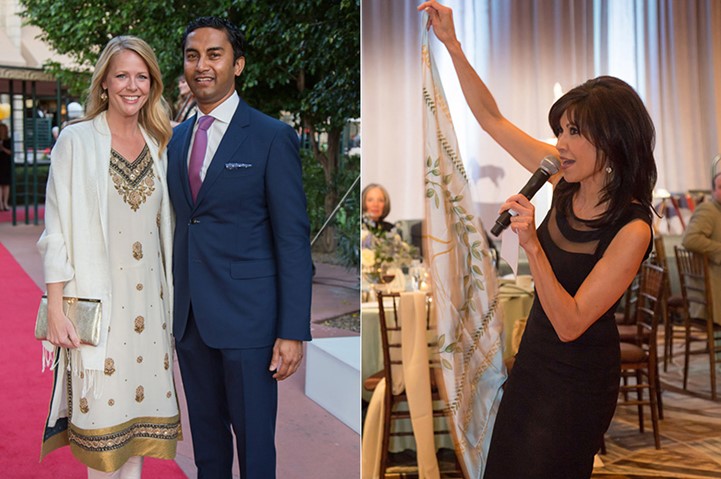 Laurel and Debashis Chowdhury; Lin Sue Cooney, director of community engagement, Hospice of the Valley
Pat Nulman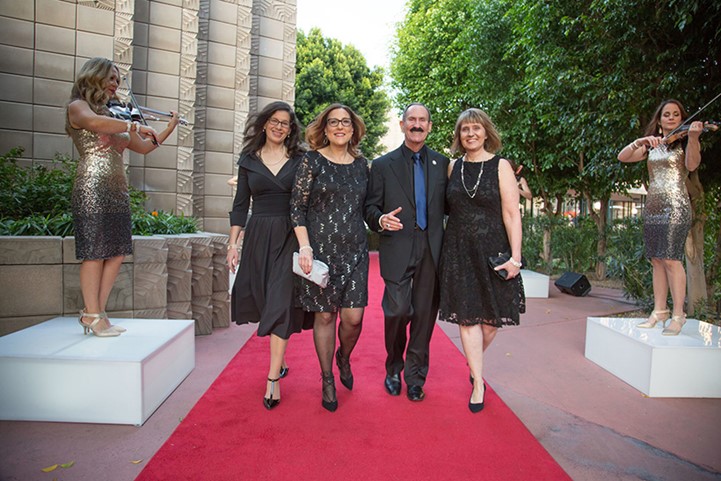 Rachel and Deb Behrendt, Jerry Smithson and Margie Burke