Stacia Ortega named Piper Fellow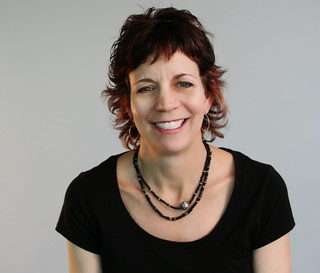 Stacia Ortega, director of volunteer services for Hospice of the Valley, has been named a Piper Fellow by Virginia G. Piper Charitable Trust. Piper Fellowships are awarded annually to outstanding leaders of nonprofit organizations and support their pursuits to grow professionally and strengthen the community.
Ortega leads 2,100 volunteers. A licensed clinical social worker, she joined the agency in 2001 and launched one of the first hospice teen volunteer programs in the country. Ortega also developed an adolescent grief support program that included a wilderness experience. As volunteer director Ortega has worked on broadening the volunteer base and opportunities.
Her fellowship will focus on developing a volunteer model that includes new technologies and modern training approaches for the millennial and boomlet generations. Ortega seeks to transform Hospice of the Valley's current volunteer programming and share her learning with other nonprofits facing similar challenges.
She is among five individuals selected for the honor, recently announced by Virginia G. Piper Charitable Trust. The Fellowship offers the potential for a $90,000 Piper Trust commitment to a Fellow's organization, including work release time for the Fellow to explore educational and professional programs and visit model program sites and leaders across the nation.
"Recruiting and retaining young volunteers is key to sustaining nonprofit agencies such as Hospice of the Valley. This Piper Fellowship will help ensure the future of organizations that count on altruistic people who give others their time, compassion, and unique talents," Ortega said. "I am deeply grateful for this opportunity."
Piper Trust supports organizations that enrich health, well-being, and opportunity for the people of Maricopa County, Arizona. Piper Trust works side-by-side with nonprofit organizations as a partner, helping them to identify problems, build expertise, find solutions, and become continually stronger and more effective.
"Piper Trust is excited to welcome its 2017 Fellows—true examples of servant leaders," said Susan Pepin, MD, MPH, president and CEO, Virginia G. Piper Charitable Trust. "In spite of unsettling times and uncertainty, Maricopa County's social profit leaders are resourceful and driven to serve our community in new ways. It is deeply heartening," Pepin said.
The four other 2017 Piper Fellows are: Dr. Aaron Blocher-Rubin, founder and CEO, Arizona Autism United; Melissa Elliott, vice president of programs and services, Area Agency on Aging; Mary Mitchell, senior associate of community engagement, Girl Scouts—Arizona Cactus-Pine; and Essen Otu, senior director of diversity and community affairs, Mountain Park Health Center.