Off the Vine nets $113,000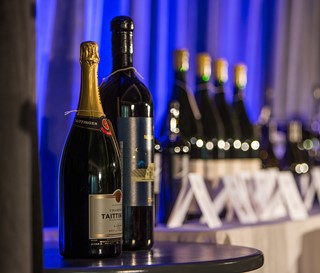 Off the Vine

 

Vintage Wine Auction nets $113,000 for Hospice of the Valley
Nearly 200 guests attended Hospice of the Valley's 16th annual Off the Vine Vintage Wine Auction held for the first time at Mountain Shadows in Paradise Valley on Oct. 13.

From the Paradise Terrace, guests enjoyed the magnificent view of Camelback Mountain at sunset while sampling delicious food prepared by some of the Valley's top chefs – Cullen Campbell of Crudo and Okra, Stephen Jones of The Larder + The Delta, Gio Osso Virtu of Honest Craft and Nico Heirloom Kitchen, Walter Sterling of Ocotillo Restaurant and host Chef Charles Wiley of Mountain Shadows. Each dish was paired with a fine wine specific to the menu item.

A lively and robust auction featuring exquisite wines, unique dining experiences and wonderful vineyard trips netted more than $113,000. Proceeds will support care for patients and families. Now celebrating its 40th anniversary year, Hospice of the Valley is among the nation's largest providers of end-of-life care.

About $40,000 of the proceeds was raised specifically to fund Hospice of the Valley's Salutes to Veterans program and the newly launched Honoring First Responders program. The two volunteer programs match military veterans and first responders to patients with similar backgrounds and experiences. The patients are presented with pins and flags.

Donations support services not covered by Medicare and insurance companies as well as patients who don't have insurance or financial means.

Photos by Dave Seibert.
Elaine, Greg, Madison, and Griffin Molotky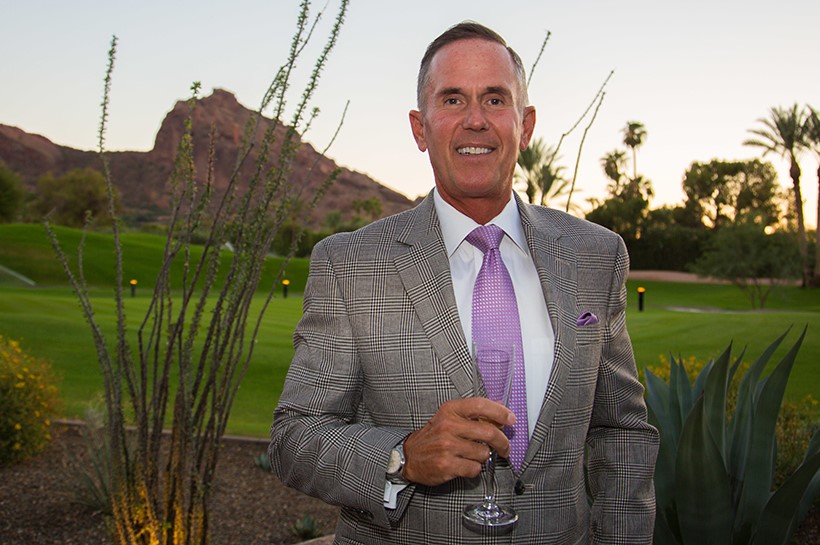 David Johnson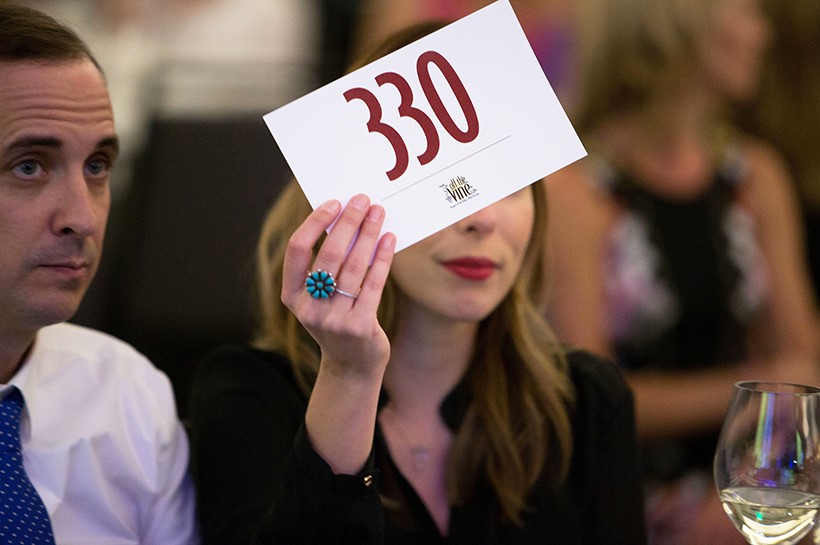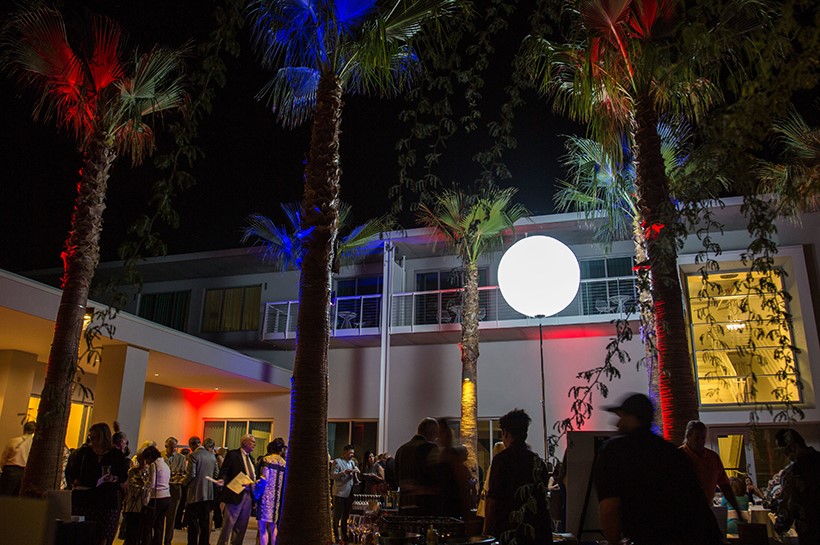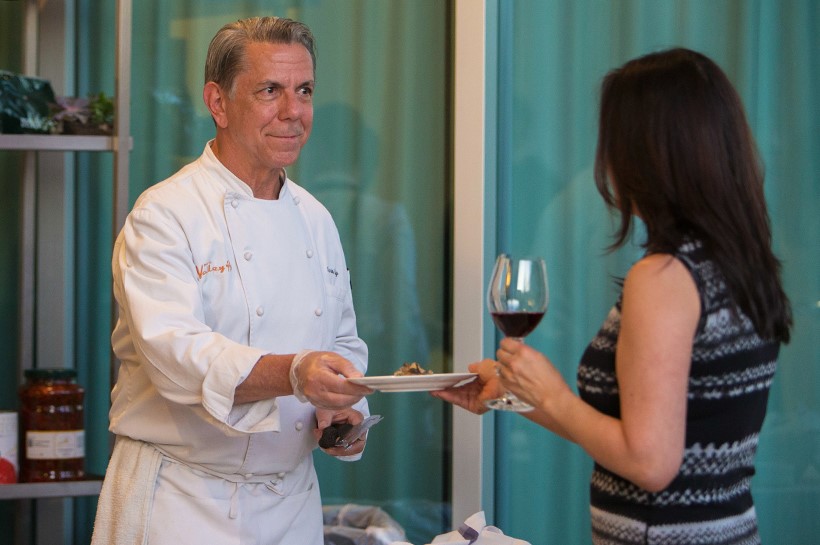 Executive Chef Charles Wiley of Mountain Shadows Hearth 61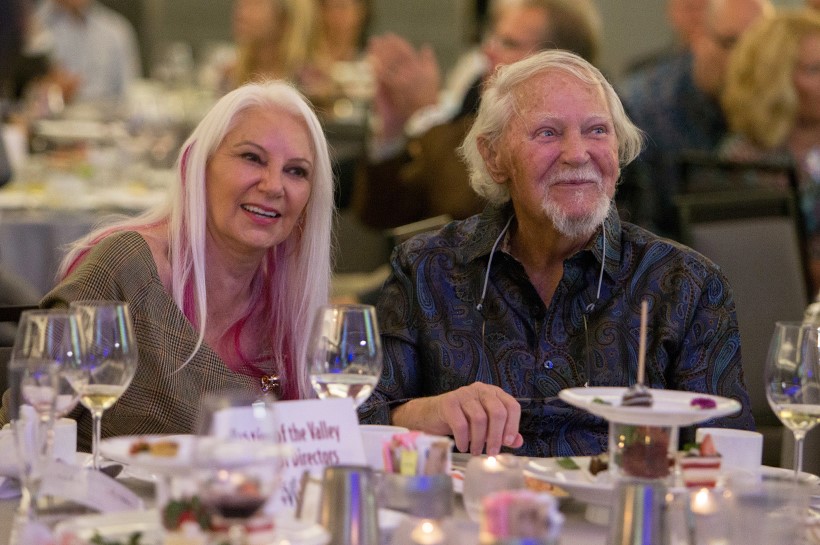 Janet and Clive Cussler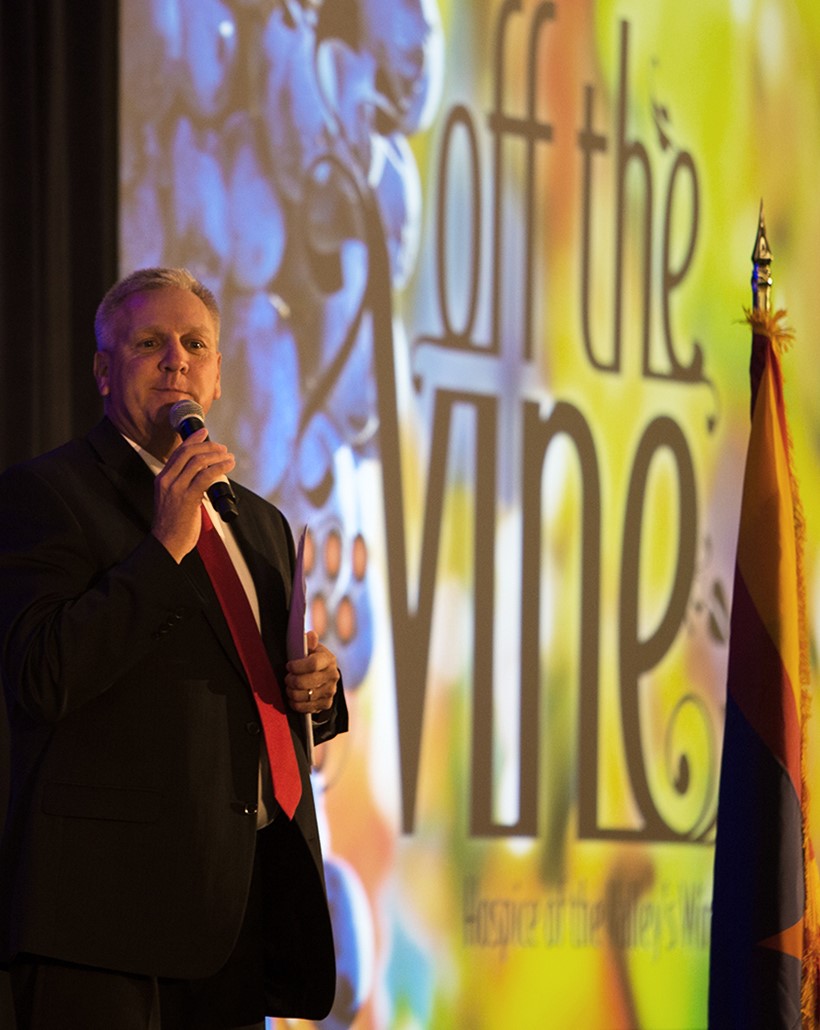 Auctioneer Daren Shumway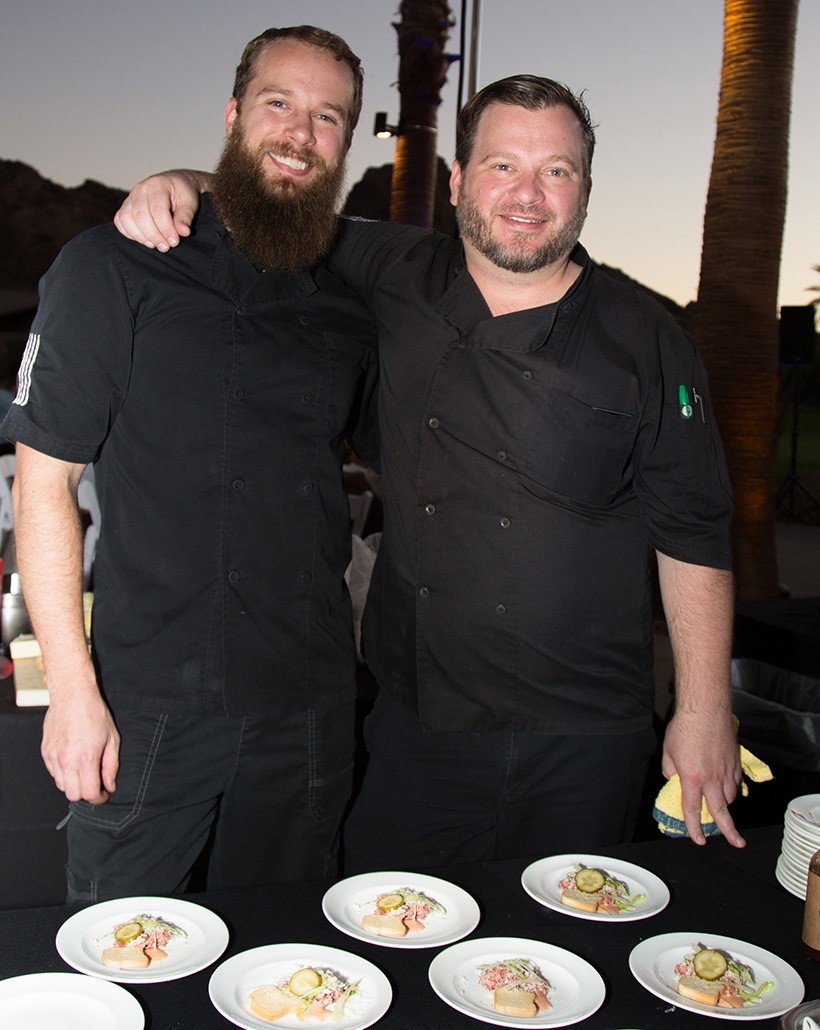 Ryan Stuff and Chef Cullen Campbell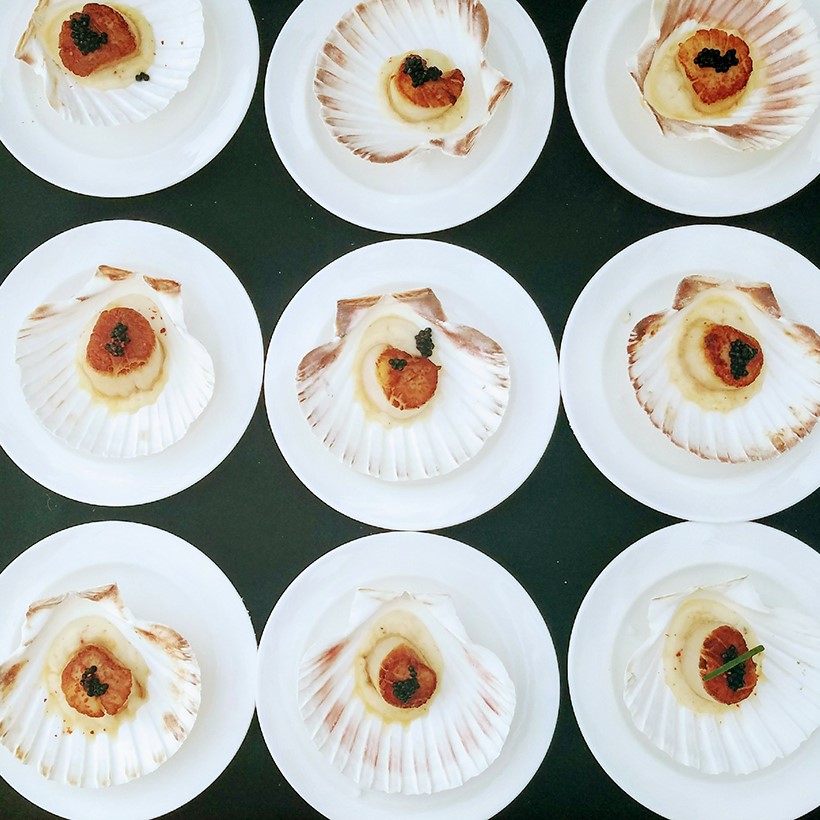 Chef Walter Sterling's seared diver scallops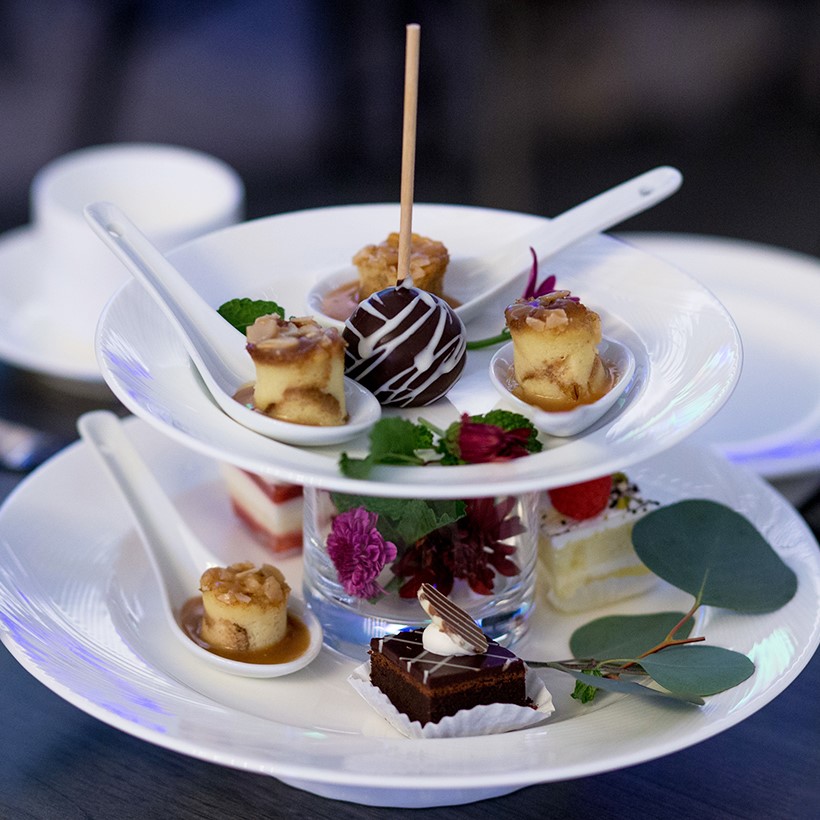 Dessert tray by Mountain Shadows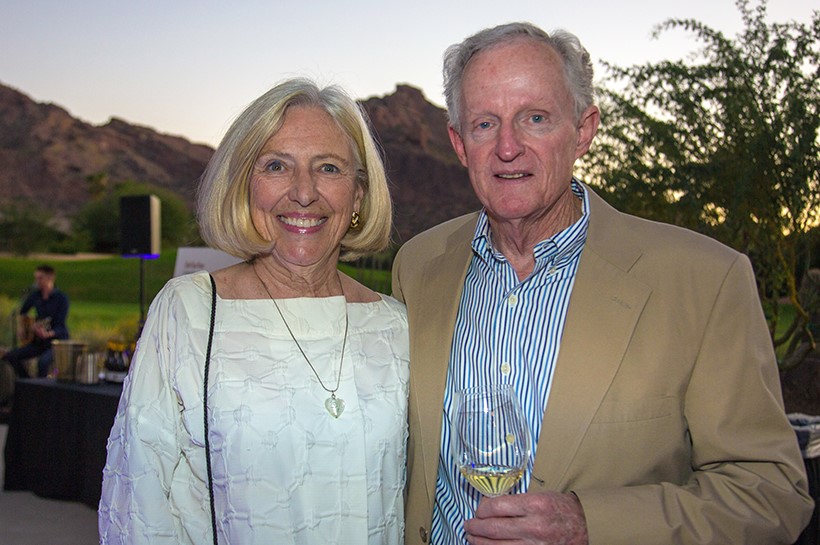 Liz Matthews and Event Advisory Board Member Jock Wulffson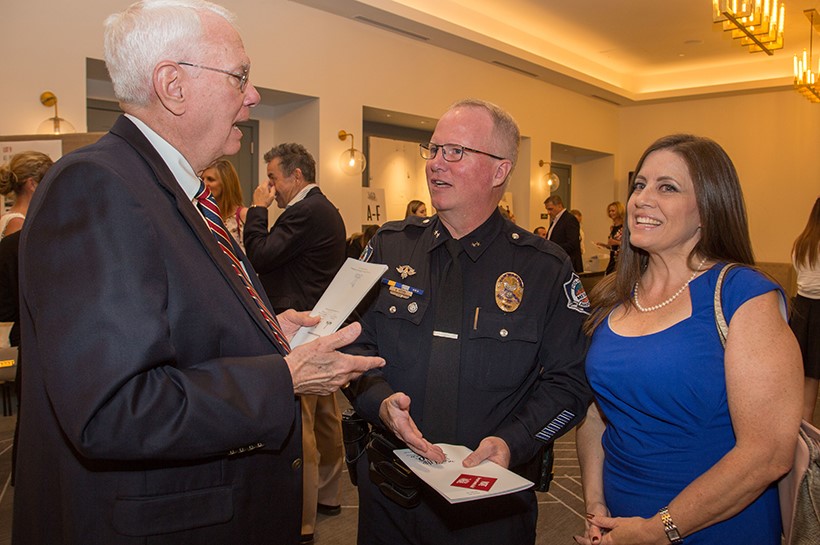 Larry Petrowski, Bill and Lesley Peters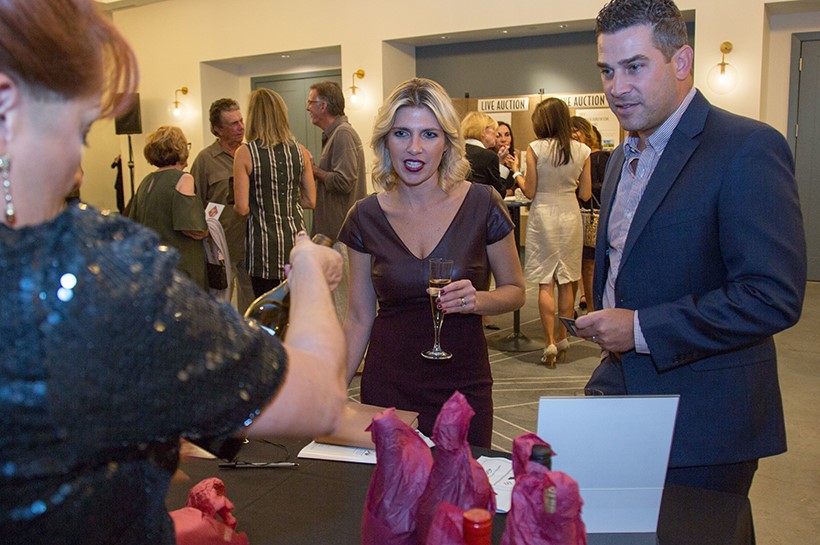 Off the Vine attendees choose a "mystery wine"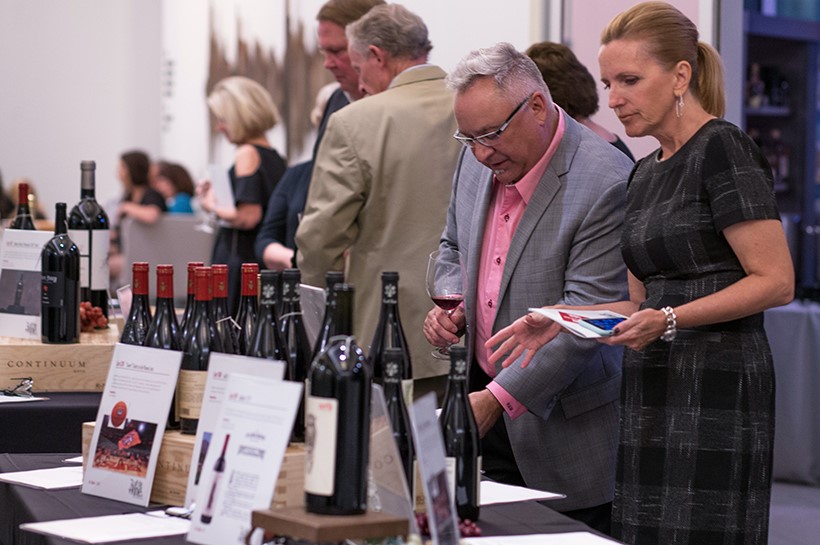 Shopping the Silent Auction