Laura Bush to Speak in Phoenix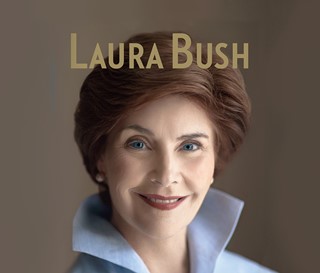 Inaugural
Legacy Luncheon

Will Honor Sandra Day O'Connor

Former First Lady Mrs. Laura Bush will be the featured speaker at the inaugural Legacy Luncheon on Wednesday, April 25, 2018 at the Arizona Biltmore. The event will honor the life and work of Justice Sandra Day O'Connor, the first woman appointed to the U.S. Supreme Court.

The Sandra Day O'Connor Institute and Hospice of the Valley are collaborating to present the Legacy Luncheon. Mrs. Bush will reflect on her time as First Lady and discuss her memoir and # 1 New York Times best seller, Spoken from the Heart.

Co-Chairs for the luncheon are Gena Bonsall and Penny Gunning. Lin Sue Cooney, director of community engagement for Hospice of the Valley and former 12 News/KPNX news anchor, will serve as mistress of ceremonies and will moderate a conversation with Mrs. Bush following her remarks.

The New York Times Book Review wrote that Spoken From The Heart is a "… deeply felt, keenly observed account of her childhood and youth in Texas—an account that captures a time and place with exacting emotional precision and that demonstrates how Mrs. Bush's lifelong love of books has imprinted her imagination."

Like Sandra Day O'Connor, who was raised in Arizona on her family's Lazy B Ranch, Mrs. Bush stated in her book, "I was born upon the prairie, where the wind blew free, and there was nothing to break the light of the sun. I was born where there were no enclosures, and where everything drew a free breath." In her memoir, she also describes life as First Lady and the post-9/11 White House, when anthrax attacks cut off the mail and she was no longer permitted to take strolls outside the gates. Polled by The Gallup Organization as one of the most popular First Ladies, Mrs. Bush, with a master's degree in library science and a former librarian, helped advance national and global concerns during her tenure, including encouraging education and literacy worldwide.

General admission seats are $250 and table sponsorships are also available. For more information, visit LegacyLuncheon.org or contact the O'Connor Institute at (602) 730-3300.
About Sandra Day O'Connor Institute
Founded in 2009 by retired Supreme Court Justice Sandra Day O'Connor, the O'Connor Institute, a nonprofit, nonpartisan 501(c)3, continues her distinguished legacy and lifetime work to advance civics education, civic engagement and civil discourse. OConnorInstitute.org
About Hospice of the Valley
Hospice of the Valley was founded in 1977 to provide compassionate end-of-life care. It is one of the nation's largest not-for-profit hospices, serving 18,000 patients and families in central Arizona. hov.org