Generous Donation From Michael Pollack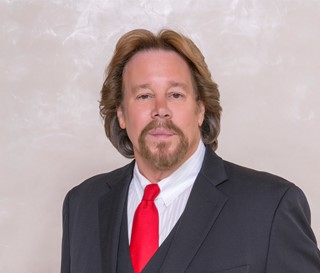 Hospice of the Valley receives a $50,000 donation from Michael Pollack to help patients and families with no insurance or financial means.
Hospice of the Valley, a not-for-profit that cares for people nearing the end of life announced Friday it received a $50,000 donation from Michael A. Pollack, president and founder of Mesa based Pollack Investments.
"Because of Michael's extraordinary generosity, we are able to provide the highest quality and most compassionate care for our patients and their families, including those with no insurance or financial means," said Debbie Shumway, executive director of Hospice of the Valley. "This gift also will support 'extras' not covered by insurance such as music, pet visits, honors for military veterans and children's grief support."
Hospice of the Valley, founded 40 years ago, cared for 18,000 people in central Arizona over the past year.
Pollack, who is best known for bringing life back to rundown neighborhoods by redeveloping shopping centers across Arizona, Nevada and California, is also one of the Valley's biggest philanthropists. Over the years, Pollack has donated millions of dollars to Valley non-profits.
Pollack said the reason to donate this time was simple. He is a huge fan of Hospice of the Valley and has seen first-hand their good work and the special way they take care of patients and families.
"Hospice of the Valley is a fantastic organization and really does incredible things for people who are in the last stages of life. If my contribution is able to ease the burden of patients and families who are suffering, even just a little than I am happy to do my part," said Pollack.
Over the years Pollack has also provided discounted rent space to the organization and says he plans on continuing to do so.
Thanks to generous community support, Hospice of the Valley has been privileged to serve all, regardless of insurance or financial means. They are the leading not-for-profit provider of hospice and palliative care in Arizona, providing comfort and dignity since 1977.
To get more information or to make a donation to Hospice of the Valley visit hov.org/donate.
About Hospice of the Valley
Your not-for-profit hospice since 1977, providing comfort and dignity at end-of-life.
About Michael A. Pollack Real Estate Investments
Michael A. Pollack has been in the real estate business for more than 44 years. To date, Pollack has been involved in more than 11 million square feet of real estate projects, with a total value well in excess of One Billion Dollars. He has been an institution in the Phoenix commercial real estate market for more than 25 years, specializing in refurbishing commercial and industrial properties. Michael A. Pollack and his affiliated entities are one of Arizona's largest privately held shopping center owners and operators. Mr. Pollack's desire to build and instill pride back into run down communities is a catalyst for many of his real estate ventures, with the goal of making our Arizona cities better one project at a time.