Hospice of the Valley Art and Wine Auction raises $350,000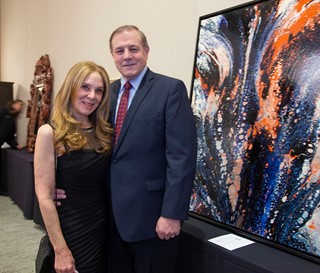 Committee Art Chair Diane Silver with Husband Jim Condo.
AAHA!, An Auction of Heirlooms and Art netted a record-breaking $358,000 to support not-for-profit Hospice of the Valley's charity care and dementia care programs.

About 350 people gathered Feb. 16 at JW Marriott Camelback Inn to bid on paintings and sculptures, fine jewelry, high-end dining, rare wines, exclusive trips and a precious Goldendoodle puppy.

The highest bidder will take to the skies by private jet for three nights at the exclusive Triple Creek Ranch in Montana, while another winner will experience the wonders of Italy for eight days, visiting Roman ruins, viewing grand architecture and enjoying exceptional cuisine and fine wine.

The total includes $123,000 raised for Palliative Care for Dementia, an innovative program that supports dementia patients and family caregivers at home.

Attendees were delighted to sing Happy Birthday to a surprise guest of honor—beloved newscaster and former Hospice of the Valley spokesperson Hugh Downs, who turned 98 on Valentine's Day.

Founded in 1977, Hospice of the Valley is the leading provider of hospice care in Arizona and also offers a full spectrum of services to serve those with chronic illnesses and all stages of dementia. Last year, the agency served 20,000 patients and families. Everyone is served regardless of insurance or financial status.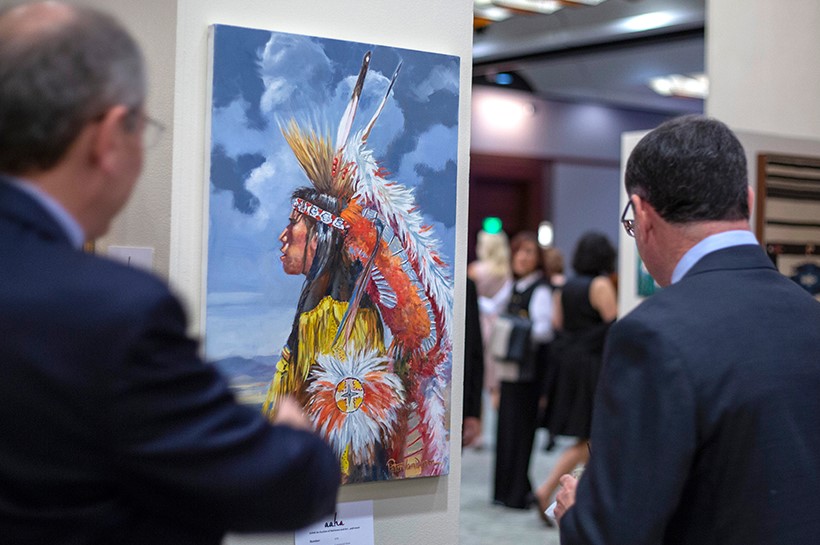 Ceremonial Dress by Peter Van Dusen
Guests Judy & Joel Zaft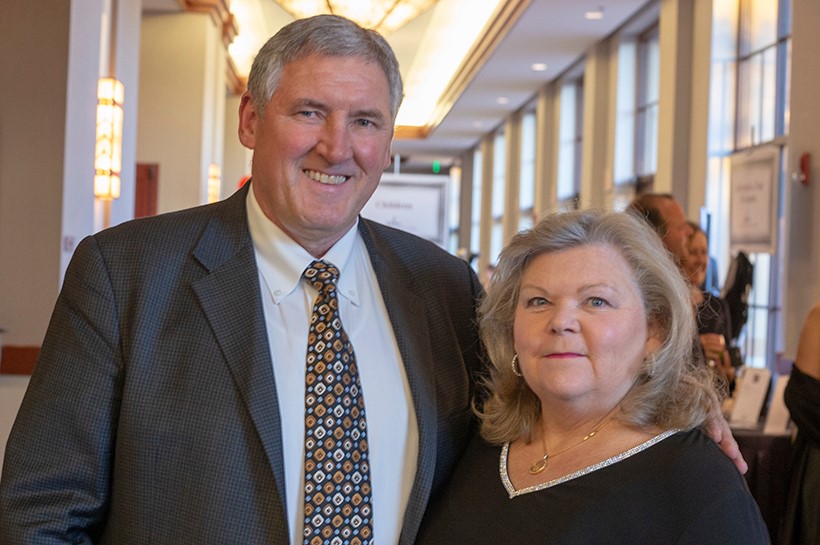 Generous supporters Jack & Vianne Kucera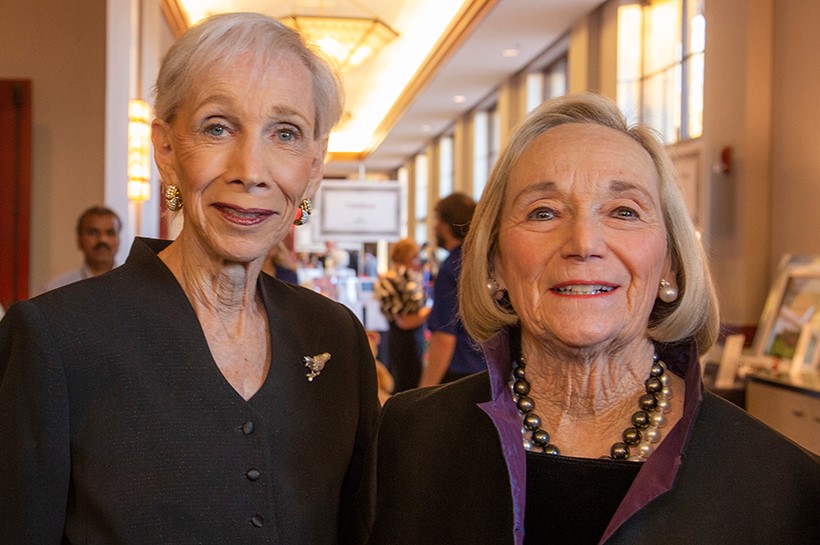 AAHA! committee members Sheila Cohn & Gail Rineberg
Liz Gerlach general manager Quench Fine Wines with husband Patrick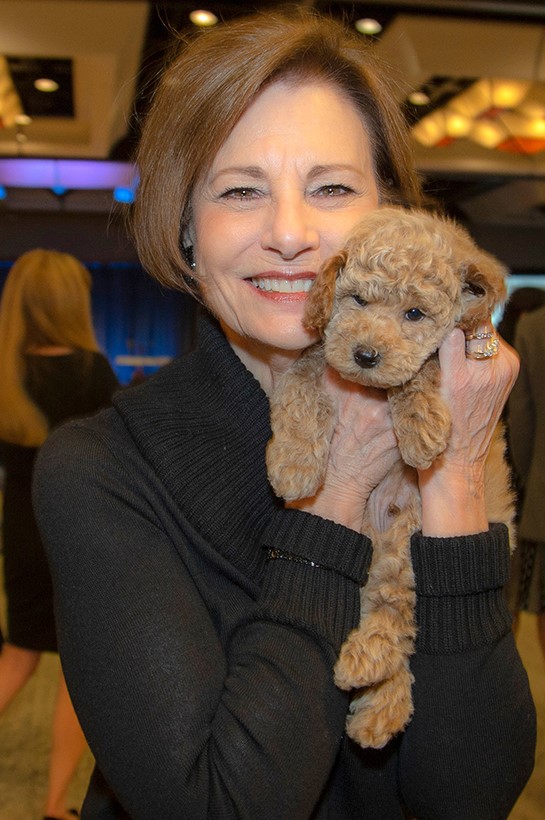 Judy Shannon with live auction CopperSkye Goldendoodle puppy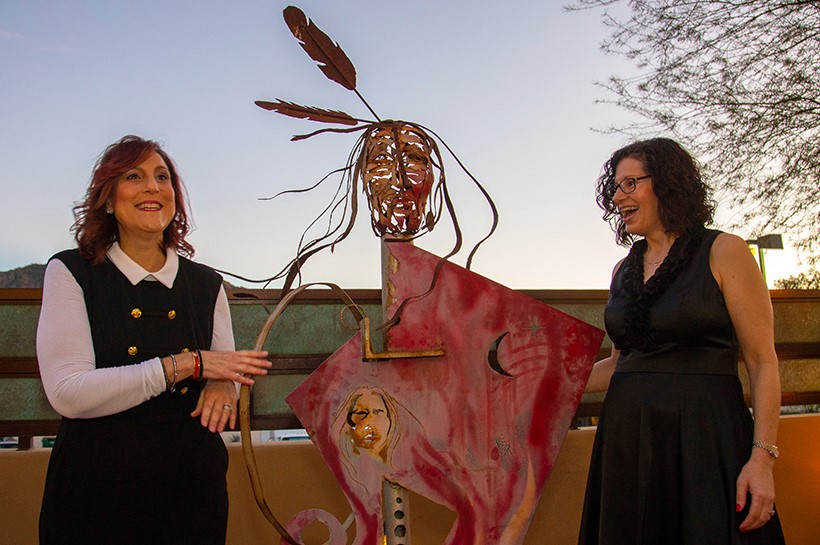 Deb Sidman Behrendt with Senior VP of Clinical Operations Rachel Behrendt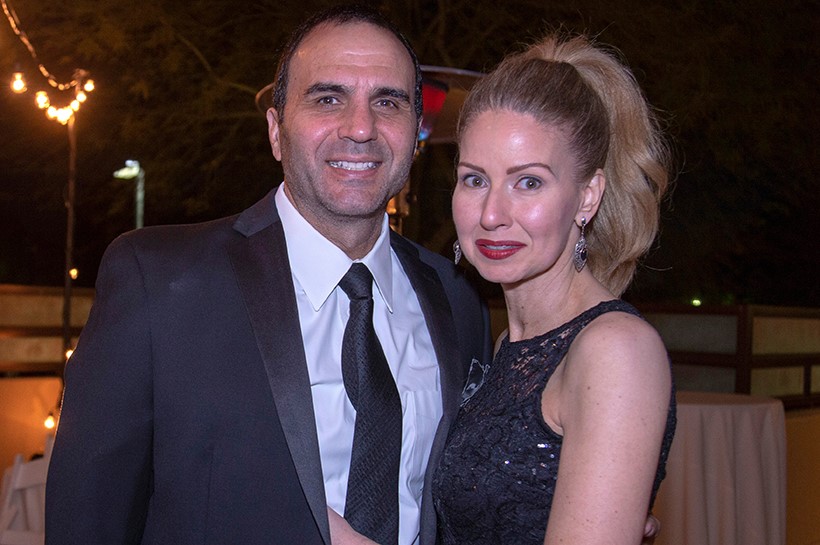 Sheriff Paul Penzone with wife Veronica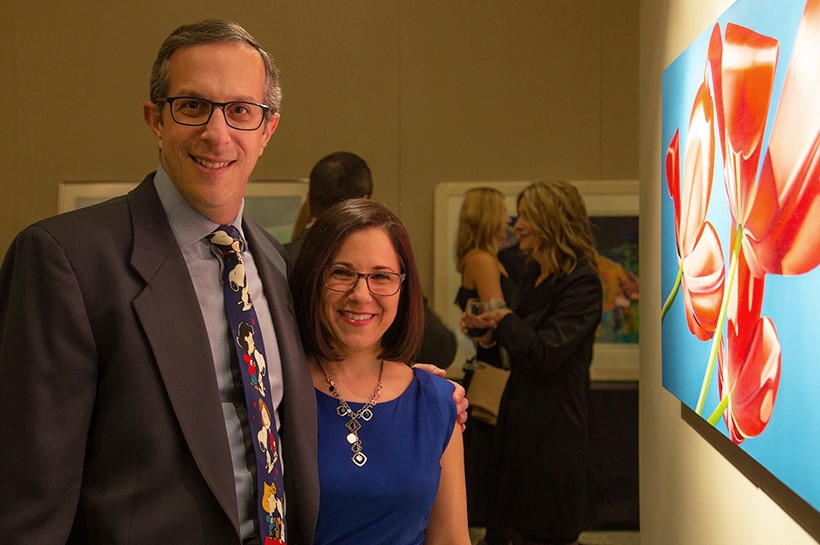 Executive Medical Director Ned Stolzberg with wife Lisa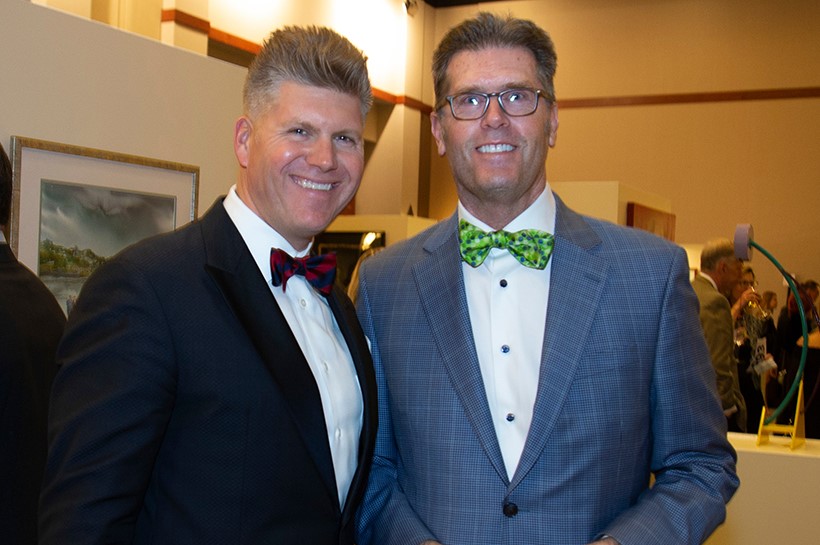 Auctioneer Bobby D. Elhert with supporter Greg Molotky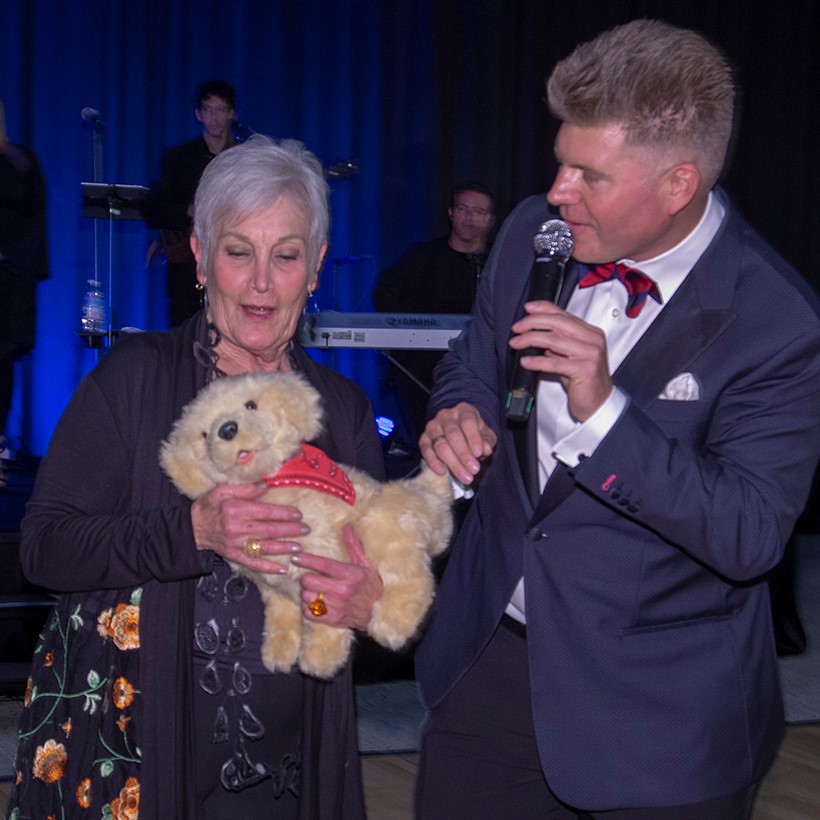 AAHA! Chair Carol Kern with Auctioneer Bobby D. Elhert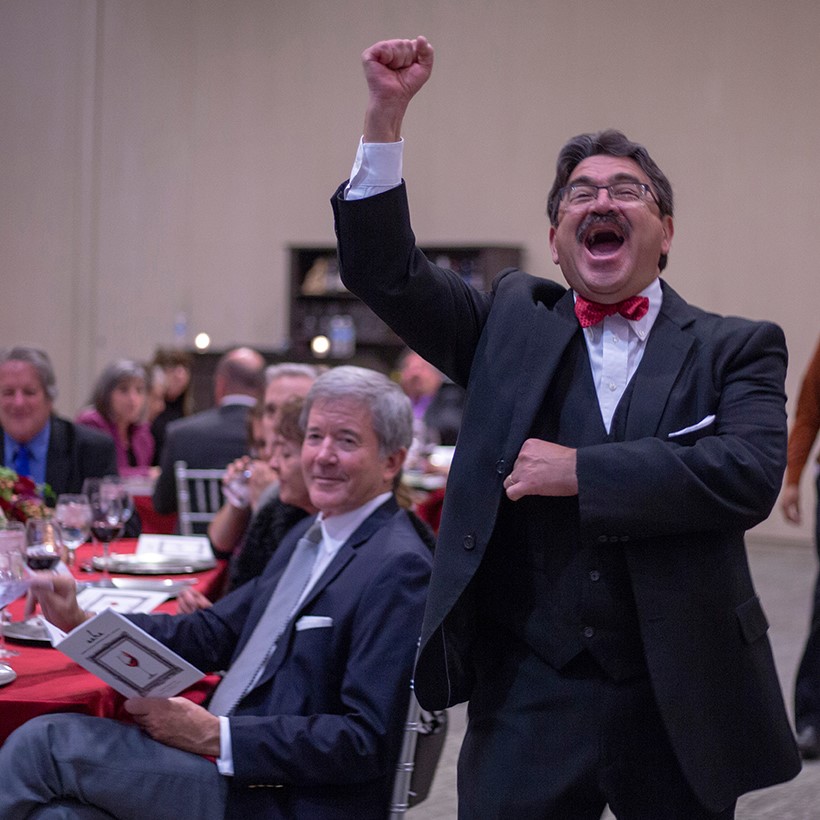 Call to Auction bidding assistant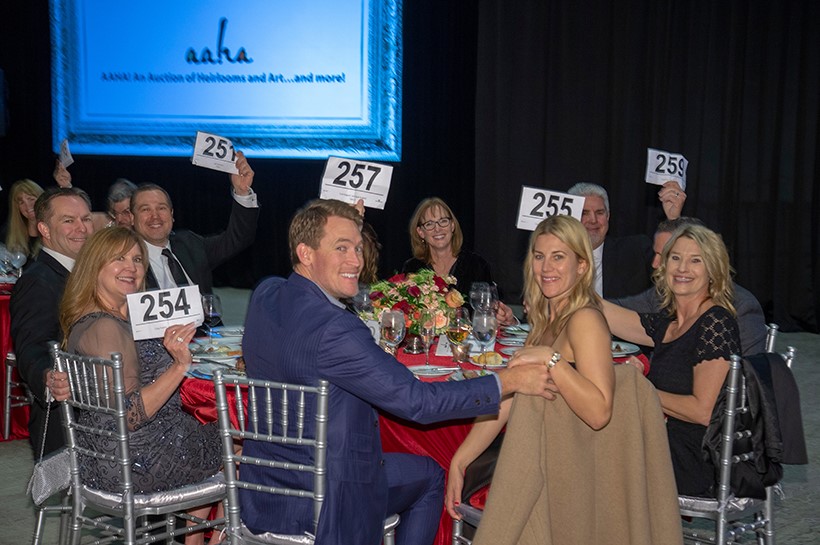 Willis Towers Watson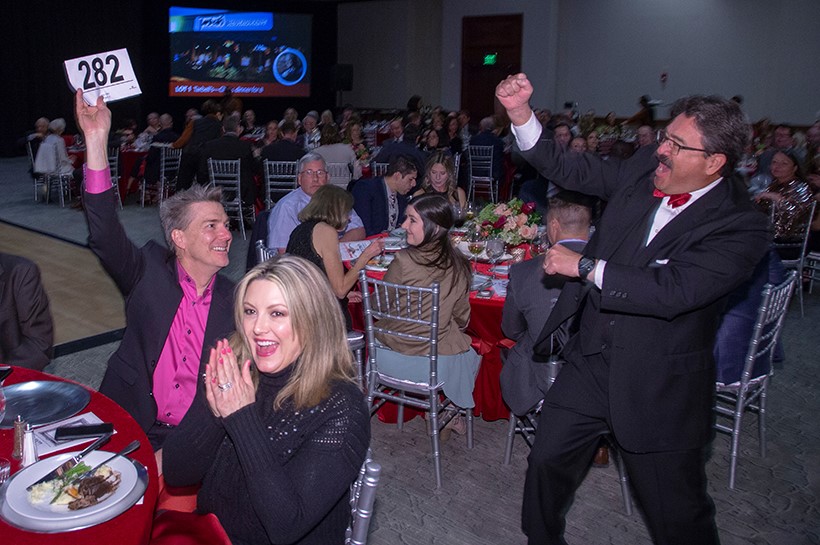 Lucky winner Mike Mills