Fall in Love with the Dove set for Oct. 20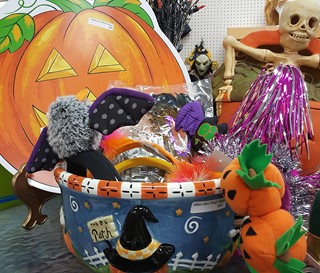 "Fall in Love with the Dove," a family-oriented, fun-filled day of shopping, prizes and refreshments to celebrate the fall season, will be held 9 a.m. to 3 p.m. Saturday, Oct. 20, at the White Dove Thrift Shoppe—Scottsdale, 8461 E. McDonald Dr.
Sponsored by Comerica Bank and Hospice of the Valley, sale proceeds will benefit the not-for-profit hospice's patients and families.
"With the holidays approaching, this is a great time to buy gifts, seasonal items and winter wardrobe clothing and accessories at bargain prices," said Elizabeth Hutchman, thrift store general manager.
Tammy Beller, Comerica field marketing manager, said the company is supporting the event because "Comerica Bank has always believed that as communities thrive, businesses thrive and vice versa. We see how much Hospice of the Valley does for the community—our community—and we knew we wanted to partner with them in any way we could."
The White Dove has four stores Valleywide, also including Phoenix, Glendale and Mesa. View: The White Dove Thrift Shoppe. The event is only at the Scottsdale store.