Dementia Care and Education Campus set to launch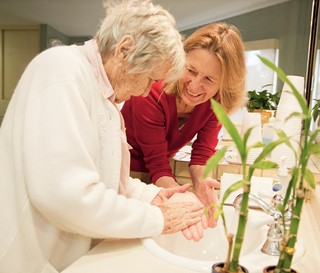 Hospice of the Valley plans to establish a Dementia Care and Education Campus in Phoenix that will care for people at all stages of dementia and bring experts and caregivers together to share best practices in dementia care.
"We are excited to offer this multi-purpose campus supporting patients, their caregivers, healthcare providers, students, volunteers, neighbors and the community," said Debbie Shumway, executive director, Hospice of the Valley. "As one of the top ten states with elderly populations, Arizona's fourth leading cause of death is Alzheimer's disease. By 2025, more than 200,000 Arizonans will have Alzheimer's disease—increasing by more than half from today."
The four-building campus is planned for a site at 3811 N. 44th St. in Phoenix. Hospice of the Valley purchased the land for $4.4 million from the Scottsdale Unified School District. Formerly it was the site of the district office.
Hospice of the Valley, a not-for-profit agency, was founded in 1977 to care for people nearing end of life and to support their families. As the incidence of dementia has grown, the agency has expanded services to care for patients at all stages of the disease and to help family caregivers relieve stress. The agency also has created educational and professional development programs to encourage people go into careers that involve dementia care.
This innovative campus will include:
A 12-bed dementia palliative care unit for people with advanced disease on hospice.
A 12-bed assisted living home for people with mild, moderate or advanced dementia, many with behavioral problems, who may or may not be on hospice.
An adult day care center for people with dementia.
An early childhood education center for children ages 3–5 in the same building as the adult day care center.
A dementia education center with a conference room for up to 100 guests and a café for community and campus visitors. The center also will include a model patient room to teach care.