Thunderbird Inpatient Care Home
We're
here

for you

When you need round-the-clock care, Hospice of the Valley has nine inpatient care homes located conveniently throughout the Valley to serve people in their communities.

We opened our Thunderbird Care Home in February 2013. The 10,500-square-foot facility can accommodate up to 16 patients and is conveniently located near Thunderbird Medical Center. Landscaped with water features and attractive landscaping, the building includes a large family room with a fireplace, spacious common area patios and a quiet room. Patient rooms each have French doors that open onto private patios.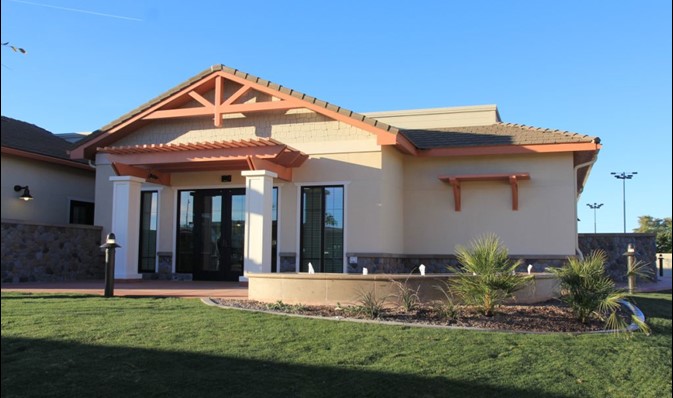 Stays in our inpatient care homes are short-term -- a transitional time to control symptoms until the patient can return home or be cared for in another setting.
Have questions about our inpatient services?  Give us a call 24/7 and we'll be happy to help.  
Call now: (602) 978-1343.
13614 N. 59th Avenue, Glendale, AZ 85304
Athena Cantu
★★★★★ Google Review
The way the nurse looked at my dad... I know she felt compassion for him and his story. He was so comfortable and cleaned and looked after and loved here! I've never been thru something like this, but they treated my dad like he was their dad. The compassion respect was amazing... I could hear nurses talking... it was all positive amazing things they were saying, which made my heart so happy they really want to see your family member thrive. I love you dad!
Valerie E.
★★★★★ Yelp Review
I want to say thank you to the staff that helped my family and I. They were very attentive and caring. My aunt passed in peace and we were so happy with the care they provided from beginning to the end. It made things easier for my family knowing my aunt had the best care during her last few hours. Keep up the good work and you are much appreciated for all that you do.
SLB
★★★★★ Google Review
I could not ask for a better place for my dad's final days of life. The staff here were remarkable and compassionate. The facility was peaceful and made it a very relaxing atmosphere. The room was just as heaven sent. The room was very comfortable and airy due to it had doors that opened to the outdoors which was my dads favorite thing to do. Thank you so much for the peace and tranquility. May God Bless You All.