Hospice of the Valley partners with Ryan House to provide hospice care for both children and adults. This unique multi-generational facility is located near the campus of St. Joseph's Hospital and Medical Center in midtown Phoenix.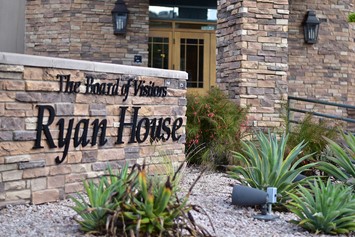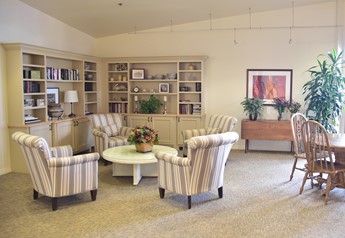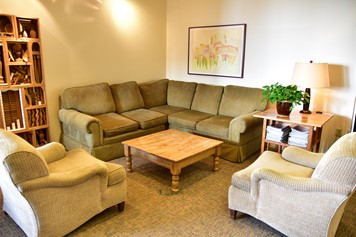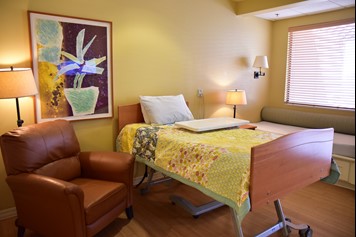 Adults are cared for on the second level, while children are nurtured on the first floor. Ryan House also gives families a break from 24 hour caregiving. Nursing staff give around the clock care while parents and siblings stay in a nearby suite—or if they wish, take a vacation or simply go home.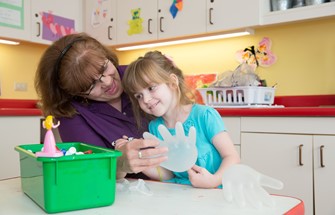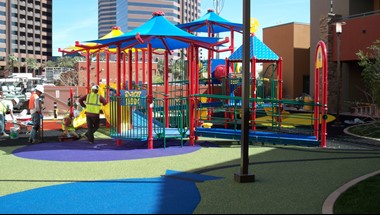 This wonderland was built just for kids, with eight colorfully-themed bedrooms, a fully accessible playground, and rooms for art, computers, sensory stimulation and hydrotherapy.
Ryan House opened in 2010. It is supported by private and nonprofit community organizations, including Hospice of the Valley.  
Call: (602) 234-6750.
110 W. Muhammad Ali Way, First Floor
Phoenix, AZ 85013 
Brenda A.
★★★★★ Yelp Review
During my mother's final days, Ryan House was a beautiful, caring place for my mother and my family to find comfort and closure. I will never be able to thank the nursing and administrative staff enough for the kindness they showed.
Bob McCray
★★★★★ Google Review
So many thank you's to Hospice of the Valley and Ryan House. My life partner of 31 years passed at Ryan house on May 18, she passed without suffering and my family will be forever grateful. God Bless you all.
Rebecca Johnson
★★★★★ Google Review
My sisters and I have been here for 3 days with our mom and the medical team here are truly some of the kindest human beings I've come across. They have gone above and beyond to not only keep our mother comfortable but to make sure we are as well. Knowing your about to lose your mother is a gut wrenching and overwhelming rollercoaster of emotions; the staff here have handled all of ours with such compassion, empathy and grace. Thank you all for everything you have and are continuing to do for my mom, sisters and, myself.