Friendship Village Inpatient Care Home
We're
here

for you

When you need round-the-clock care, Hospice of the Valley has nine inpatient care homes located conveniently throughout the Valley to serve people in their communities.

Friendship Village is a premier senior living community in Tempe that offers a full range of options, from independent living to skilled nursing. Hospice of the Valley has a 14-bed palliative care unit at the facility with private rooms. People enter by crossing a bridge over water with lush foliage. The unit's common areas are bright and comfortable with contemporary furnishings.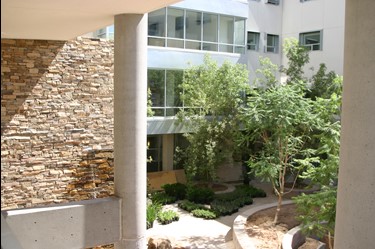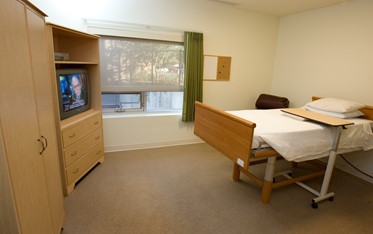 Stays in our inpatient care homes are short-term -- a transitional time to control symptoms until the patient can return home or be cared for in another setting.
Have questions about our inpatient services?  Give us a call 24/7 and we'll be happy to help.  
Call now: (480) 831-3281.
2525 E Southern Ave, Tempe, AZ 85282
Yolanda L.
★★★★★ Yelp Review
The doctors, nurses and staff here are excellent! They are caring, understanding and most attentive to our needs. Our questions were answered right away, staff checked on us regularly and ensured our family received the best care and comfort. I highly recommend bringing your loved one here for their final journey in life. I want only the best for my mother and have no question that we provided this to her here at Hospice of the Valley Friendship Village.
Lillie Vega
★★★★★ Google Review
Our loved one was cared for with compassion immediately upon arrival. Their facility was very clean and comfortable. The staff was very professional and I appreciated their support during the final hours we had with our loved one. I highly recommend their services and am eternally grateful.
Barb M.
★★★★★ Yelp Review
The nurses here are not nurses they are angels. The short time my brother was here they were absolutely wonderful and really took care of my brother like he was part of there family. Kept him very comfortable and kept us informed. Thank you Friendship Village.