Videos and Support Groups
Educational Videos to Support Care Partners
Our Dementia Programs are directed by Maribeth Gallagher, a psychiatric nurse practitioner with a doctoral degree in nursing practice who has won national and international awards.
Maribeth is a featured speaker at professional conferences and a Fellow in the American Academy of Nursing. She's also been a family caregiver herself.
Learn more about living well with dementia from her presentations on topics including: meaningful engagement, music therapy benefits, understanding caregiver grief and much more.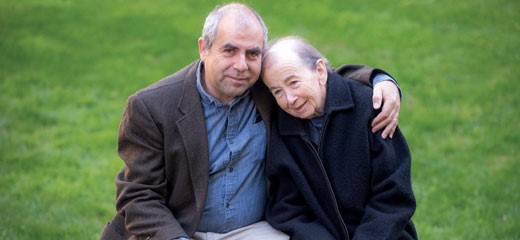 Dementia Care Partner Online Support Group
Wednesdays, noon – 1:00PM
Join other care partners for open and honest discussion about topics such as: disease progression, medical and financial planning, ambiguous loss, approach strategies and placement considerations. Learn techniques to promote connection and create a sense of safety-- while caring for your own well-being. This virtual group is led by Nicole Crothers, a skilled medical social worker with more than 20 years' experience in the field of dementia care.
Zoom link: 
https://hov.zoom.us/j/95549983607?pwd=bnpuWWlsSStlZFVoNnJ2azJNRDlmZz09
Meeting ID: 955 4998 3607
Password: 562327