A deeper
understanding
Learn how dementia changes the brain and ways to manage that change. We can help you connect with your loved one at all stages of dementia.
JOIN US FOR A PRESENTATION IN MARCH
Sponsored by:

Maribeth Gallagher, director of Hospice of the Valley's dementia program, will give this no-cost community presentation to help families caring for a loved one with Alzheimer's disease or other dementias.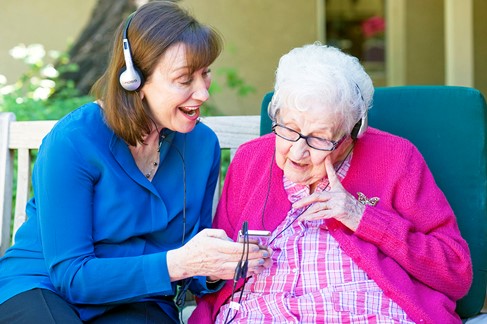 Gallagher, a psychiatric nurse practitioner with a doctorate in nursing practice, will explain dementia's progression and offer ways to enhance quality of life, provide compassionate care and manage the stress of caregiving.
March 28
5:30 p.m. check-in
6:15–7:45 p.m. presentation
St. Patrick Catholic Community Church, 10815 N. 84th St., Scottsdale, 85260.
RSVP: (602) 776-6795 or events8@hov.org.
This event is sponsored by Comerica Bank. There is no cost to attend.